Snow Day!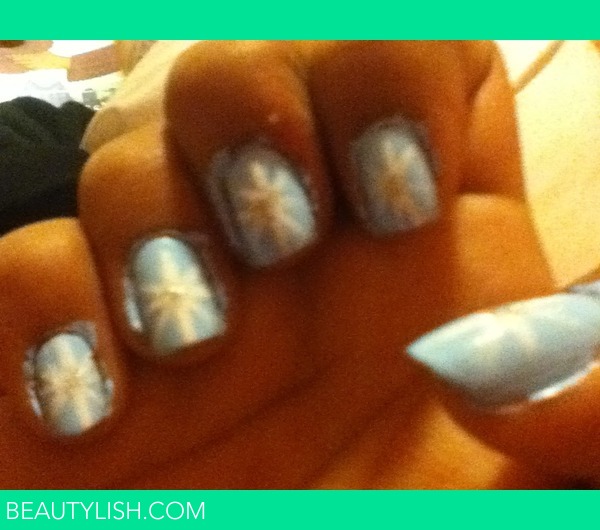 It's snowing! So a fun and simple little design for snow. Want to recreate? Here's how to
1. Base coat to protect your nail as always
2. Paint A light blue on all the nails
3. Get a white striper and draw a line from the top to the bottom of the nail. Left to the right. Then finally from one corners the the opposite bottom corner. Like you would draw a snowflake
4. Add a little sparkly dot in the middle and viola! Your done! Hope you like it !
Comments