Another Messy Braided Updo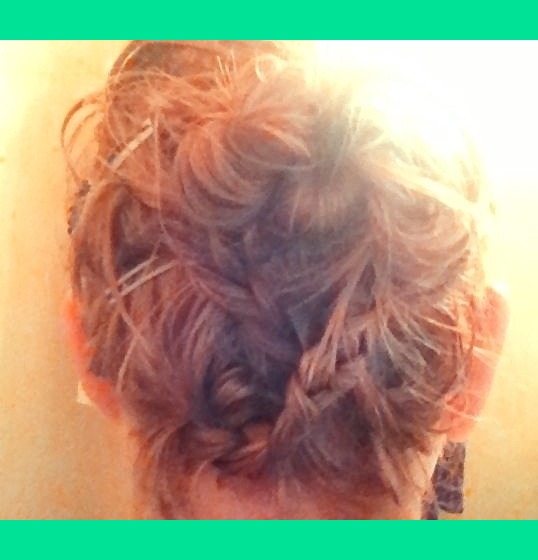 This is a hairstyle I go to when I'm running late and have no time to blow dry my hair. It's so simple. Best do do with wet hair so that it holds.
First, take two approx. 3-inch sections of hair behind your ears on both sides, and twist them simultaneously. Keep twisting until they kind if fold up onto your head like a pretzel (don't worry if it's not perfect of feels a little sloppy!). Secure with a hair tie.
Then, split the remainder of your hair in two, and create two braids. Wrap each braid around the twisty bun you created and pin, leaving the ends loose.
Comments
Photo By