Hearts n Zebra Print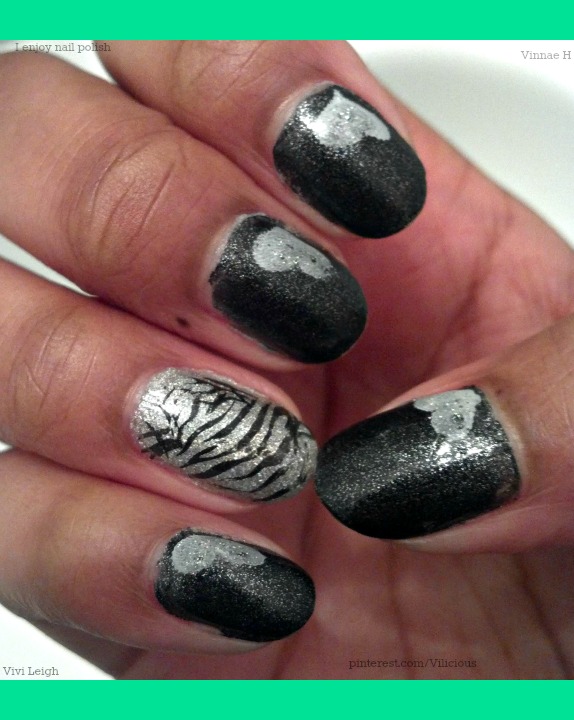 Using Bundle Monster plate 202, and wet n wild french white I stamped on the hearts. For the ring finger using Bundle Monster Plate 223, and wet n wild black creme I stamped on the zebra print. I did this manicure back sometime in January of this year.

All of the nail polishes I used to create this manicure were: Sinful Colors Secret Admirer, Milani HD, Wet n Wild French White, Wet n Wild Black Creme, & China Glaze Fairy Dust.
Comments