Winter Berry Holiday look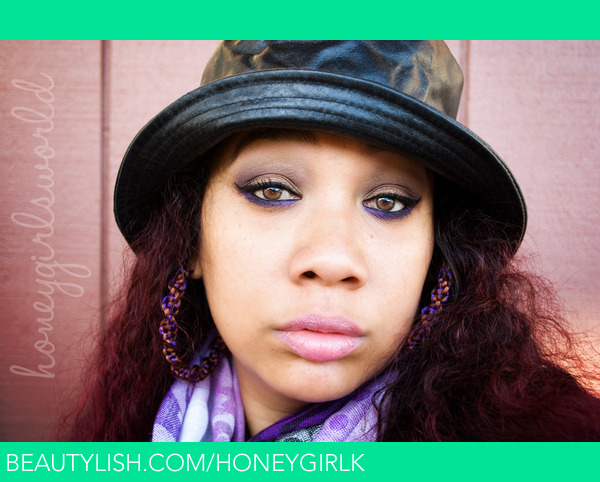 Video Tutorial: http://youtu.be/Z-Ni7cM5yuw
Blog post: http://www.honeygirlsworld.com/1/po...

Products used:
Primer: Mirabella Eye Shadow Primer
Base: NYX JESP in Ice Mocha
Shadows: Bronze, Green/Gold and Burgundy color from the Starlooks 15 Shadow Palette, The Balm's Matte Batali Shadow, Laura Geller's French Vanilla Highlight
Liner: ELF Liquid Liner in Black and ELF Punk Purple Cream Liner on lower lash line. Perversion 24/7 liner by Urban Decay in Waterline and Tightline
Mascara: Maybelline Mega Plush Mascara and Benefit's They're Real Mascara
Lips: Cover Girl Lip liner in Splendid, NYC Lipstick in Fragile Pink and MUA lipstick in Shade #4
Earrings are Twisted Woven Hoops in Brown & Purple from HoneyXO
Scarf is from Scarves.net.
The hat was purchased several years ago, can't remember where from.
Comments
Photo By