Grey and Gold Glitter Skittles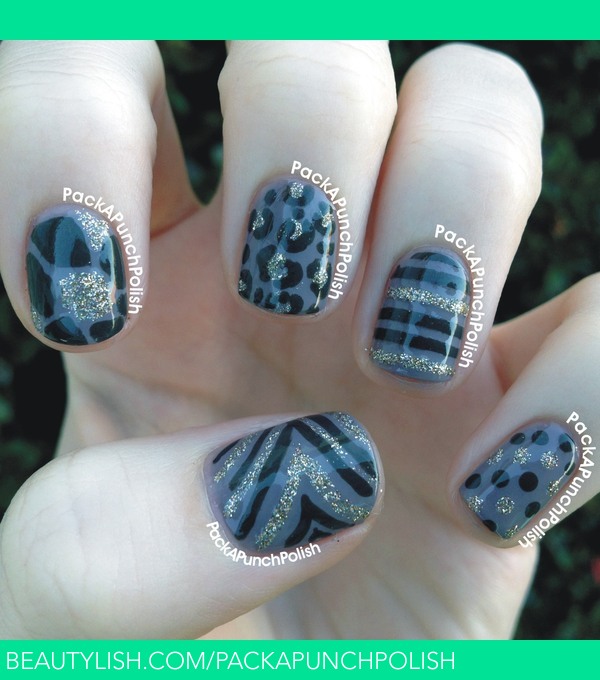 For those of you who aren't familiar with the term "skittles" for nail art, it's used when there is a different pattern on each nail. :) These were a result of boredom today.

The polishes used:
Base: Essie Chinchilly
Dark: Essie Armed and Ready
Glitter: China Glaze I'm Not Lion

http://packapunchpolish.blogspot.co...
Comments