Cap'n Jack Sparrow Make up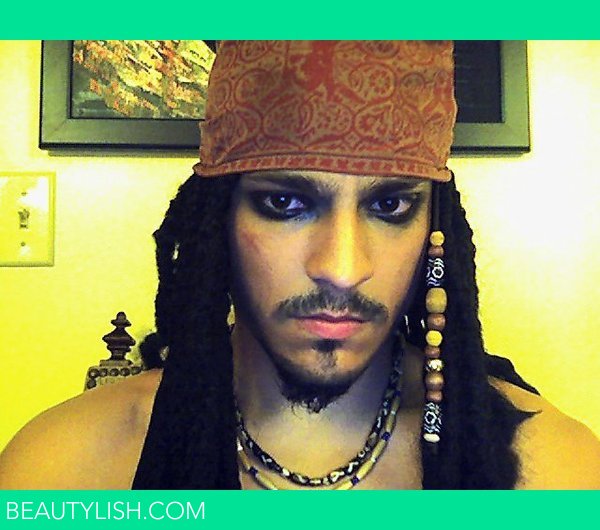 I turned my brother into my favorite Pirate for Halloween.
Used black shadow around the eyes and smudged it like crazy! Then I put clear gloss on the eyes to give it the greasy, sweaty look. This is definitely gonna crease which is what I was going for. then I used red lipstick to make Jack's scar on his cheekbone along with a little bit of the clear gloss over top. I also contoured his face to make him more tan and shaded in some more facial hair with eyeshadows.
Comments