Newspaper Nails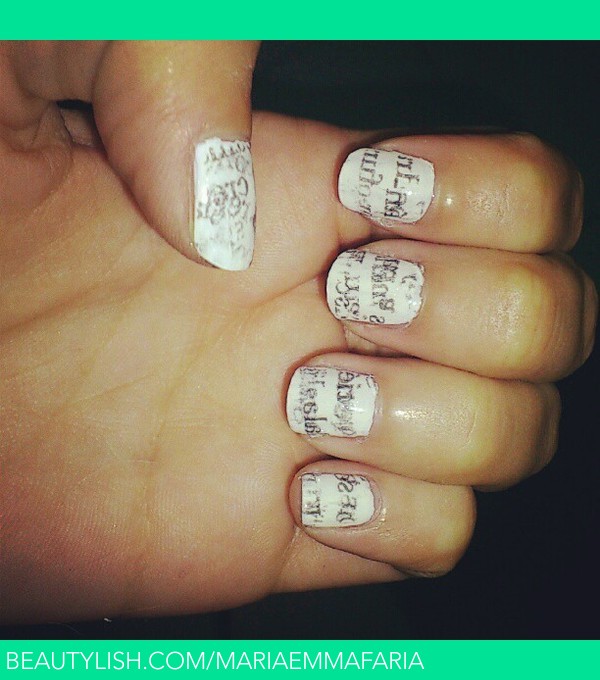 This is my first time doing nails like these. I painted two white coats of "extreme nail lacquer", then dipped my fingernails into alcohol for 3-4 seconds, grabbed a newspaper and pressed into my nail for 2 seconds and voila.

My suggestions would be:
1. let the white coat to dry
2. try to use a newspaper with small typography.

Comments