Beauty Product Reviews

Apr 14, 2012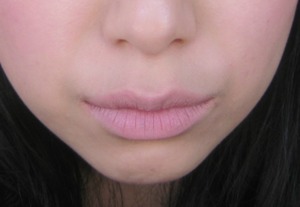 soft matte baby pink
I love this! I know some people said it wasn't what they expected from the site's image, but I googled it first and it was exactly what I was looking for. I use UD lip primer underneath it, and it dries perfectly matte on me. Not a very good 'nude' for my skin tone, but a nice (pale) baby pink.

good pigmentation, may rub off easily
Actually, this is the first and only pen eyeliner I have used (after looking at some reviews). In contrast to other pen liners, this one does not have a felt tip, but more a brush like tip! It applies very easily, and gives a nice deep black color. However, when I use my eyelash curler after I apply the eyeliner, it does rub some of it off. As a result I prefer to use this with my heated eyelash curler. I purchased this for about €10-11 (shipping included), so I don't think that's a bad price for what I got.

dries fast but not always easy to apply
I must have owned 8 Colour & Go's. I find them nice in color, and I agree that 2 layers are necessary for full coverage, but they do dry quickly. I also find that the glitter polishes are better than the solids (they thicken fast after opening). I love trying out their new colors, and the glitter polishes are also very suitable for layering. I have better experience with applying their Multi Dimension XXXL shine polishes.