Beauty Product Reviews

Obsessed with this collection!
I have been stalking the stores to see when this gorge collection comes out! Just went out a bought: mermaid tears (light teal green), Planks A Lot (jelly light purple) , and Skull & Glossbones (a light gray)! So excited to try them all and wear them to the beach! Perfect for lighter skin tones before we get so tan!

Apr 29, 2011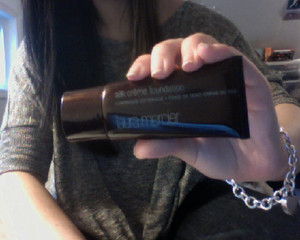 This foundation has been the best that I've used. Granted I've never been a big foundation girl since I have pretty clear skin. Although, I do have freckles and the Laura Mercier Cream Foundation smoothes them out and makes me look like I have flawless skin. I love the application since its so creamy and you don't really need that much of it! It is a bit pricey for me and I'm worried I won't be using it much longer because once I get tan (and I might be about to go to school in Arizona and STAY tan) I just like using tinted moisturizer!