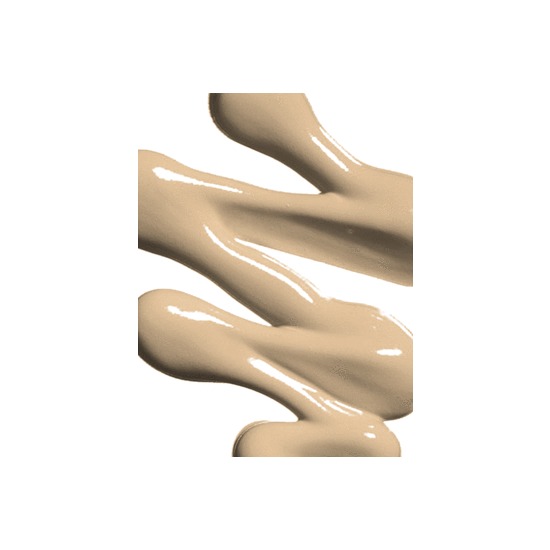 Rollover image to zoom
Reviews

Absolutely amazing
By far the best foundation I've ever used. Nice satin finish. Works well on normal/dry skin (not sure about oily/combination) This didn't break me out or create any problems whatsoever. I have A TON of acne scarring and this covers perfectly, no need for concealer except my undereye circles. I apply with my finger tips then blend with a sponge. A little goes a long way so this product will last you a long long time. Totally worth the money

'Danya Liegh '.
Mar 22, 2014
Absolutely flawless foundation! Super full coverage, glides on well. Doesn't cake up or cling to my dry patches. Average shade range. Was kind of hard picking a certain shade because some of these aren't yellow enough but medium ivory was nearly a perfect match! A shade darker would of been spot on but I just bronze my face so you can't really tell! This is my babyyyy

Didn't like it at first, but i changed my mind
When I first got this product I has combination skin that was very acne prone and found that it turned my face into a grease ball. The foundation was put on a shelf and forgotten until last week when I went to a dermatologist and was given a new skin regimen for my acne that includes adapalene and benzoyl peroxide. Suddenly plagued with dry skin, I found most of my go to products no longer worked. This foundation, however is perfectly moisturizing, and sits beautifully on my skin for up to 6 hours. So I'd say if you have normal-dry skin give this foundation a try, but combo/oily may find it too greasy.

Good but ...
Although i heard rave reviews about this foundation, i am 50/50 about it. it left my skin glowing yes, and looked very nice. But the few dry spots i had around my face or pimples it emphasized by building up around it. so it does not apply to blemishes well, or dry skin. Other then that it feels quite nice on the skin, and does last awhile. I would be more inclined to purchase it again if it was cheaper.... $$$

I'm in love with this foundation!!! it gives me a flawless finish, lasts all day (with a setting spray) was expensive but soo worth it, and you only need a little bit of it, and a tiny bit goes along way, also best used with a dense stippling brush to get a really nice airbrushed finish!

Mixed feelings
I have combination skin and this foundation emphasized those dry spots and made it look caky! It also has a very yellow undertone and didn't blend in to my skin as smooth as I'd like it too. I would recommend this for people with normal/oily skin as it could do wonders for them, it offers great coverage :)

Not for normal/dry skins
I got that foundation after the recommendation of the lady at the counter and it's a no-go for me. I have normal/sensitive skin and it's definitely not a good product for normal/dry skins. It's a very matte finish which looks very unnatural on my skin. I believe it would be a very good product for people with oily skin who want a full coverage foundation. I don't see how that foundation can have a "radiant glow". The only thing I loved about it is the smell and I have to say that the range of colors is very nice.

FAV!
I've had a hard time finding foundations and used MAC ones for a long time (which I wasn't fond of). When I saw the Laura Mercier section at Sephora I immediately wanted to try the Silk Créme foundation. I like medium coverage that still looks natural and this gives me exactly that. Using the Real Techniques Stippling brush and Expert Face brush I get the most beautiful flawless coverage ever. Totally worth the price.

LOVE IT BUT A BIT PRICEY
I love this foundation, I tried a sample I recieved at Sephora first before buying the full size. This will last a long time because you need so little product to cover your face, I love it. Its so smooth and creamy, this gives me medium coverage which is what I like. I use this for personal use and I do have a few other shades I use on clients. I have never had any complaints about this product. I have a philosopy, if I wouldn't use it myself, don't use it on a client. I recommend this to so many people so there is no doubt that I love it.

Medium-Full coverage, creamy, satin finish, feels light, blends well
When I first heard about this foundation being $42, I immediately tried to put it out of my mind to try it. After watching many people rave about this and how great it looked on them, I finally caved and got it with the help of a few Sephora gift cards. ;) My first reactions to applying this product to my skin was: WOW, it's extremely concentrated and you only need a little amount to go on your entire face. It gives fantastic coverage while feeling silky smooth and looking natural. It blends super nicely into my skin and doesn't set into my skin too quickly. Since I have oily skin, I did set it with a powder. Without a powder, I would look too dewy for my liking. The longevity of this foundation is outstanding. Although it lasts a long time on my skin, my greasy face gets oily around the third hour of wearing this foundation. I do not mind powdering my face every few hours because the foundation makes my skin look so flawless. I still do use my MAC studio finish concealer with this foundation (just because I like a flawless face). I haven't had any breakouts with this foundation. Highly recommended -- unless you have oily skin and don't want to re-powder your face throughout the day.
---