Beauty Product Reviews

Awesome concealer!
I used to be a big fan of full coverage foundations, but lately I really enjoy using a lighter cover foundation and then adding concealer where I need it. This concealer is one of my absolute favorites!! I haven't found a use for the concealer pencil yet, but I only need to use half a pea size amount of product and I blend it in with either a Real Techniques Deluxe crease brush or a Sigma P82. It gives me the most flawless coverage without having to use a lot of product on my face. I would definitely repurchase, but considering how little I need to use at a time, I doubt I'll have to do that for a while.

Jun 17, 2011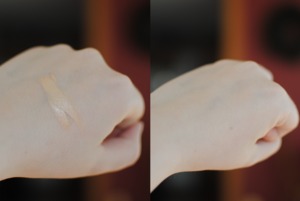 Favorite Foundation ever
This foundation gives the most perfect coverage and finish. It feels light on the skin and blends beautifully. I love the packaging, because you only need the tiniest bit to cover your whole face, so the squeeze tube eliminates waste. This is absolutely my favorite foundation I have ever tried.
I have combination/oily acne-prone skin, and I have never had any issue with breakouts with this foundation.

Jun 17, 2011
This is amazing!!
I have had this palette for about 2 years, and it is such a versatile product! I use it everyday whether I am doing a natural look, using the browns to blend other eyeshadows, or using the dark shadow to fill in my eyebrows. It is a holy grail staple color palette and I love it so much!