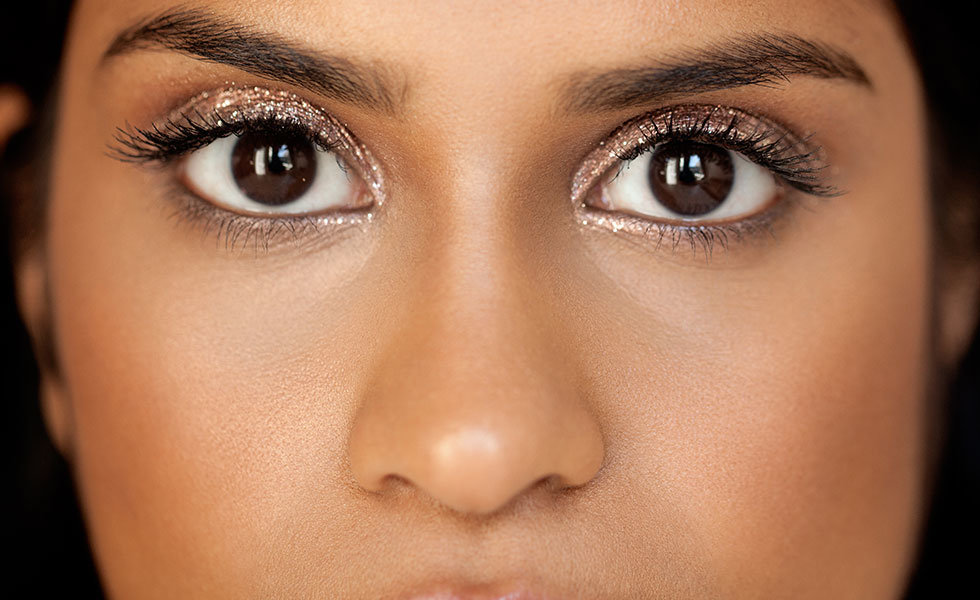 Glitter Eye Shadow Is Back—and It's Better Than Before
Someone very wise once said, "You can never have too much glitter." For the most part, we're inclined to agree. Unfortunately, the glitzy, glittery eye shadow of our teen years came with a few drawbacks—namely, the tendency to leave a trail of shimmer everywhere, from our cheeks and our clothes to every surface we touched. After just one day of sparkly eye makeup, we'd be finding flecks of shimmer for weeks, and the experience left us more than a little glitter gun-shy.
Luckily, eye shadow technology has come a long way since the '90s. These days, it's easier than ever to get your sparkle on without the risk of discoball-like fallout. Cue Stila Magnificent Metals Glitter & Glow Liquid Eye Shadow, a cream eye shadow with super-shiny pearl and glitter pigments that glide over eyes with the flick of a wand. Unlike loose glitter, there's no flaking or fallout—once it dries down, it locks into place until you take it off. To help you ease back into the world of glitter eye makeup, we put together a quick tutorial with this shimmery superhero and a few of our other Stila favorites. Behold, a shimmering smoky eye that shines so bright, you just might need shades.
What You'll Need: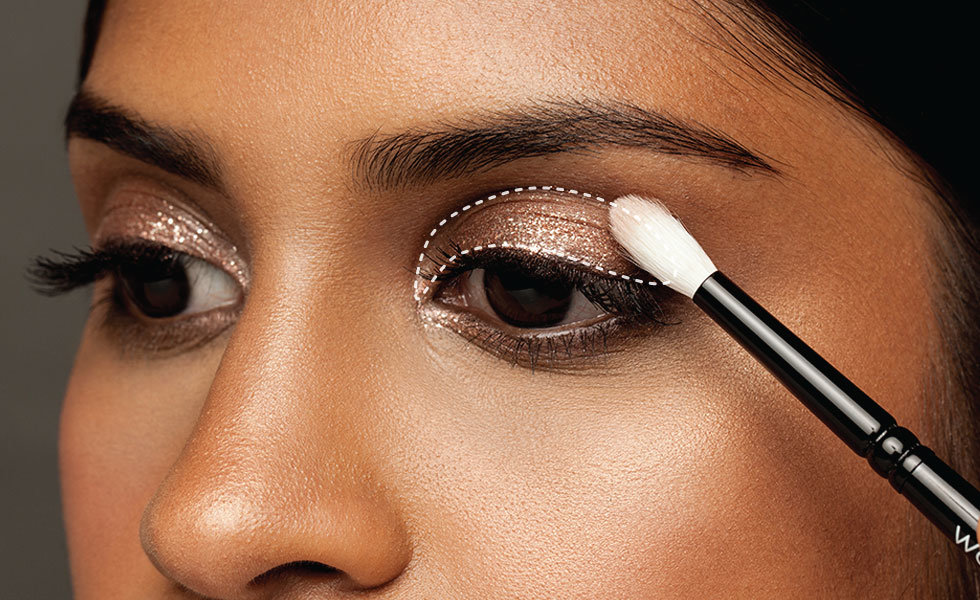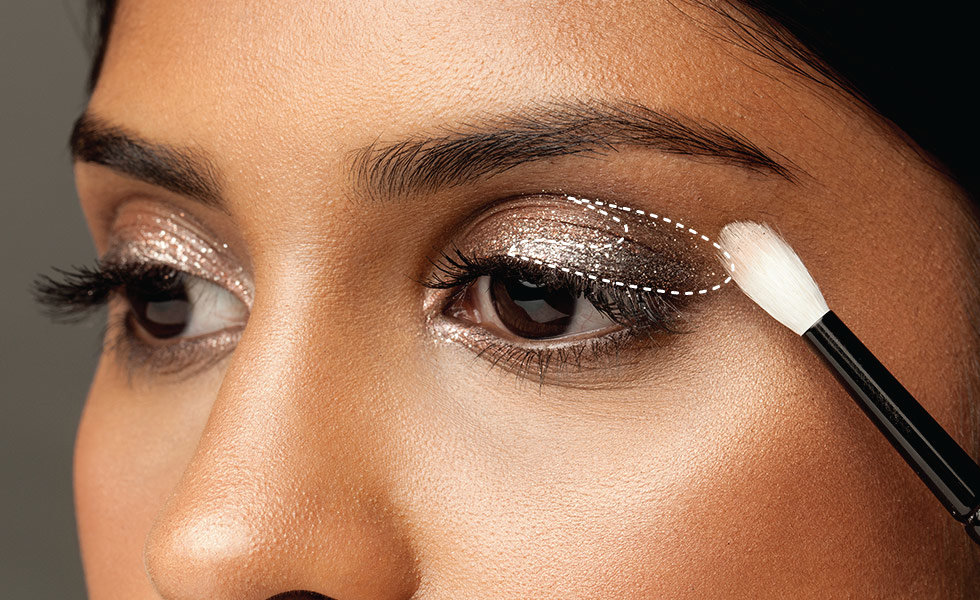 Step 2. Add Shimmering, Smoky Definition
Next, take an eyeshadow brush and tap it on the wand of Stila Magnificent Metals Glitter & Glow Liquid Eye Shadow in Molten Midnight, a deep black with silver and gold sparkle. After you pick up some product, make a few dots along the crease and outer corner of your eye. (Makeup artist's tip: you can use a pencil brush, like Wayne Goss Brush 05, for more precision application.) Blend the dots with a clean brush to sculpt your eye socket, pulling the shadow out towards the tip of your brow to form a soft cat eye.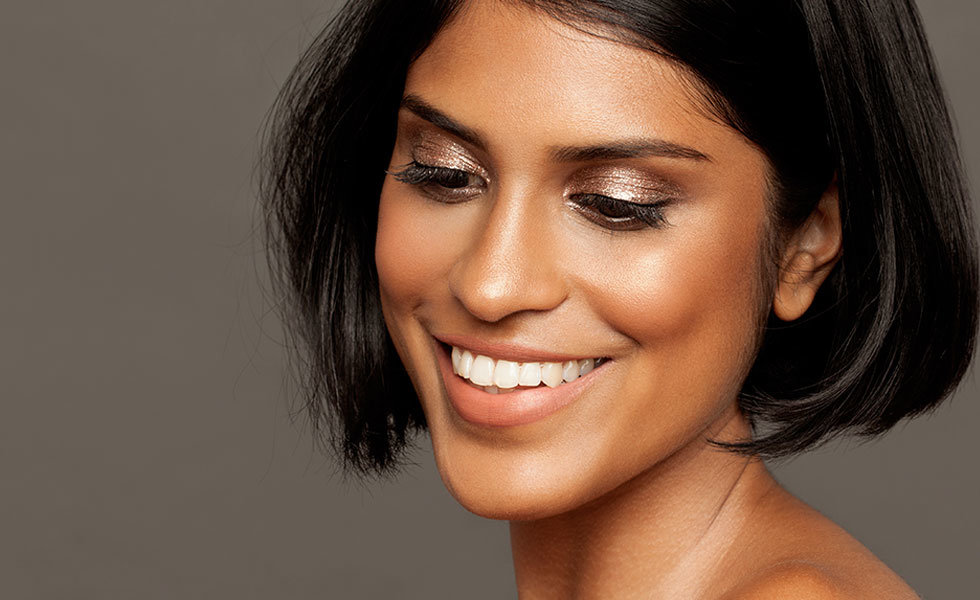 Ready to hop back on the glitter train?