Takahashi Hiroko / Studio Tour
Photos by Shiori Kawamoto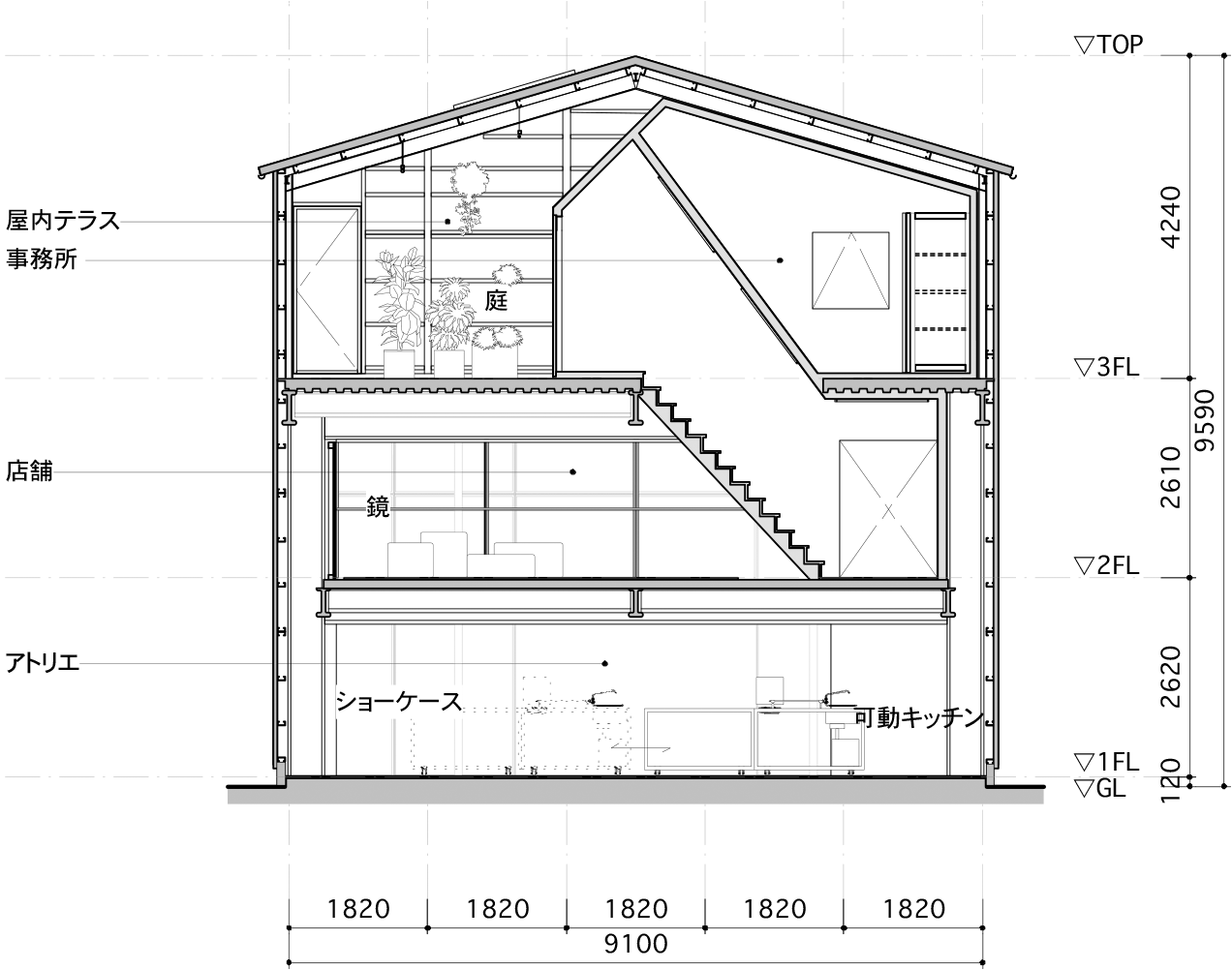 On an otherwise unremarkable street in Tokyo's Oshiage district, sandwiched between a grocery store and a tofu shop, you'll find the three-story structure that serves as Takahashi Hiroko's studio, gallery, kimono fitting room, office, greenhouse, and much more.
Designed by renowned architect Jo Nagasaka of Schemata Architects, Hiroko has based her global brand here since 2014.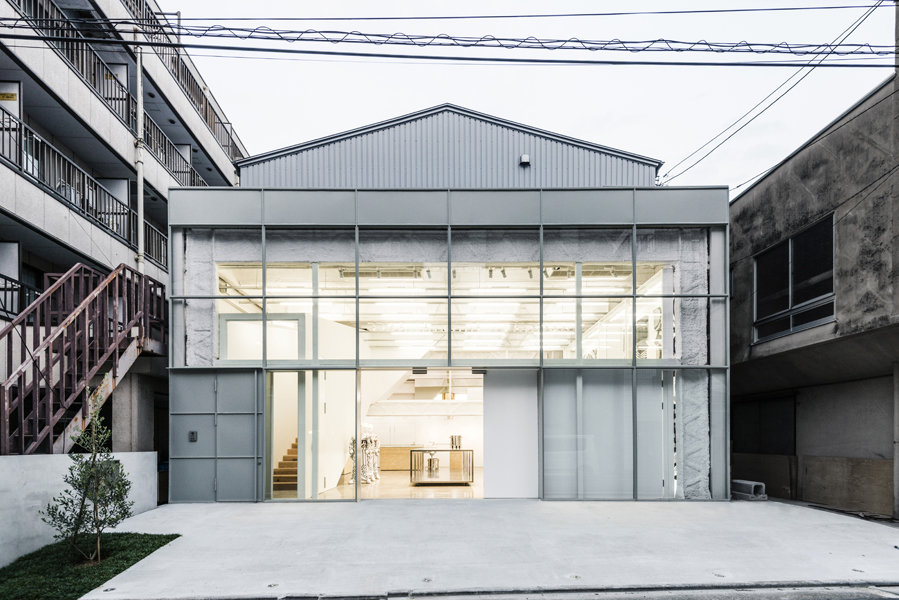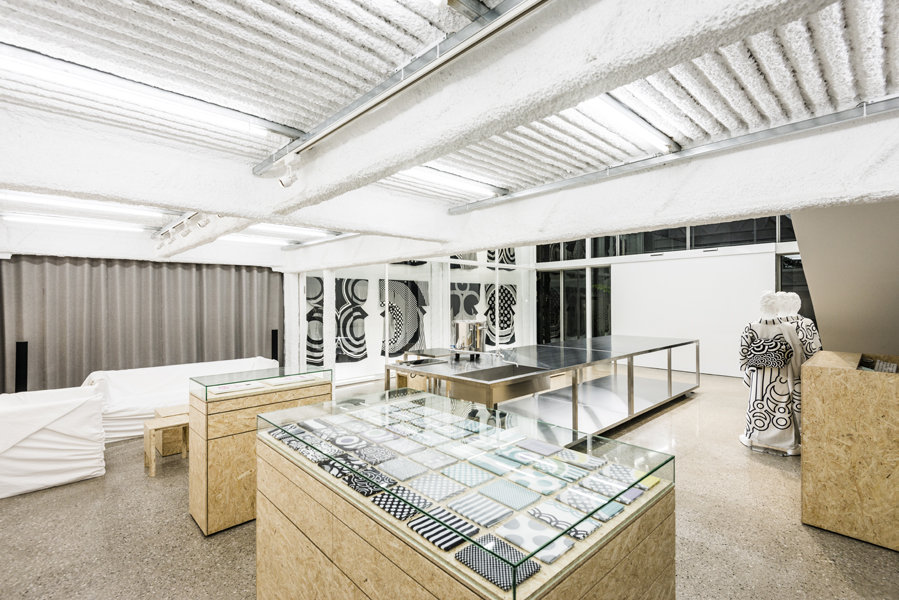 The studio is housed in an old factory that the architects reinforced according to modern safety standards, all while retaining traces of its original design. Gaps and distortions in the 40-year-old steel structure were transformed into unique spaces where, according to Schemata Architects, "one encounters unexpected experiences."
The ground floor features an exhibition space, atelier, meeting room, and shop. A large dividable table can be moved to adapt to multiple purposes.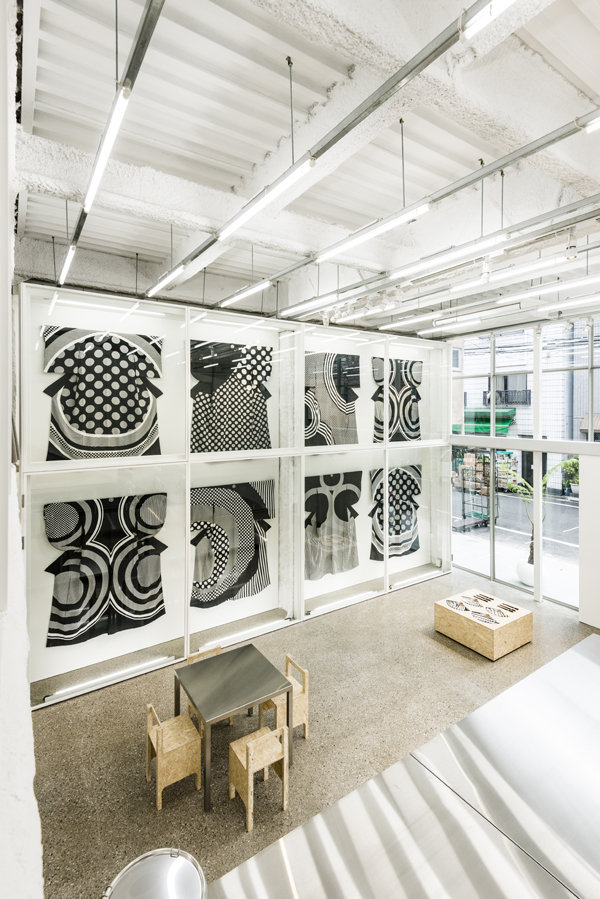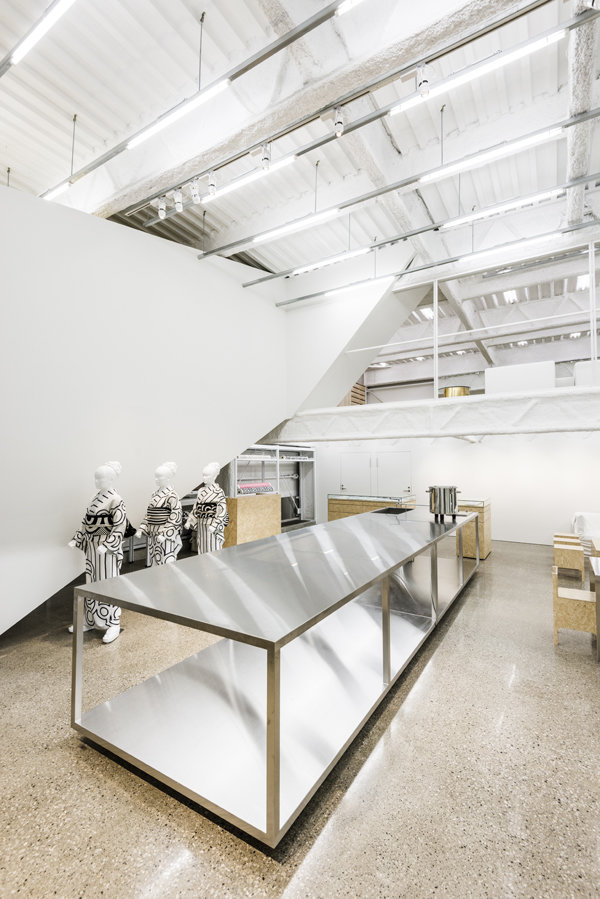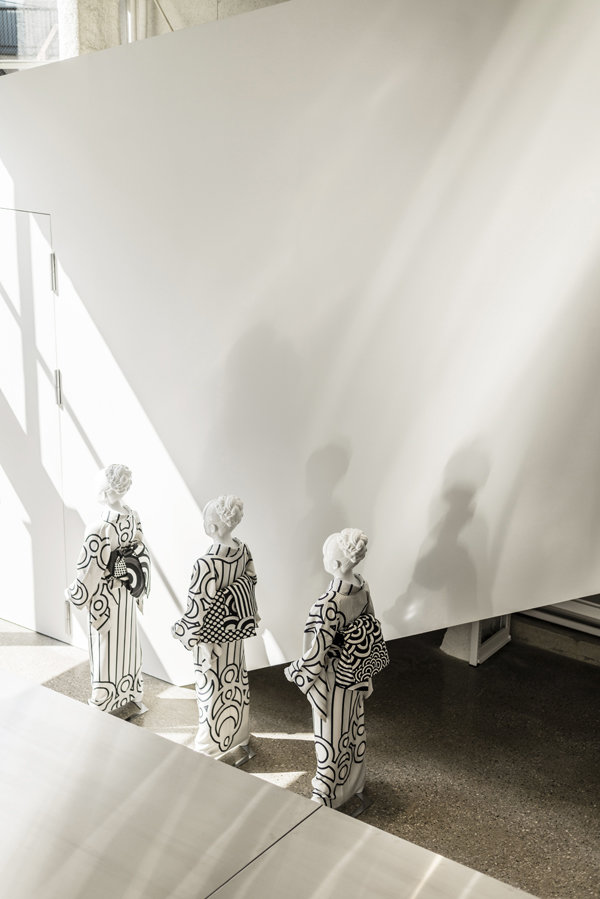 The second floor is lined with tatami mats and framed with mirrored walls that intersect in an L-shape. This floor is used for kimono fittings and as a performance space for activities such as rakugo, the traditional Japanese practice of humorous storytelling.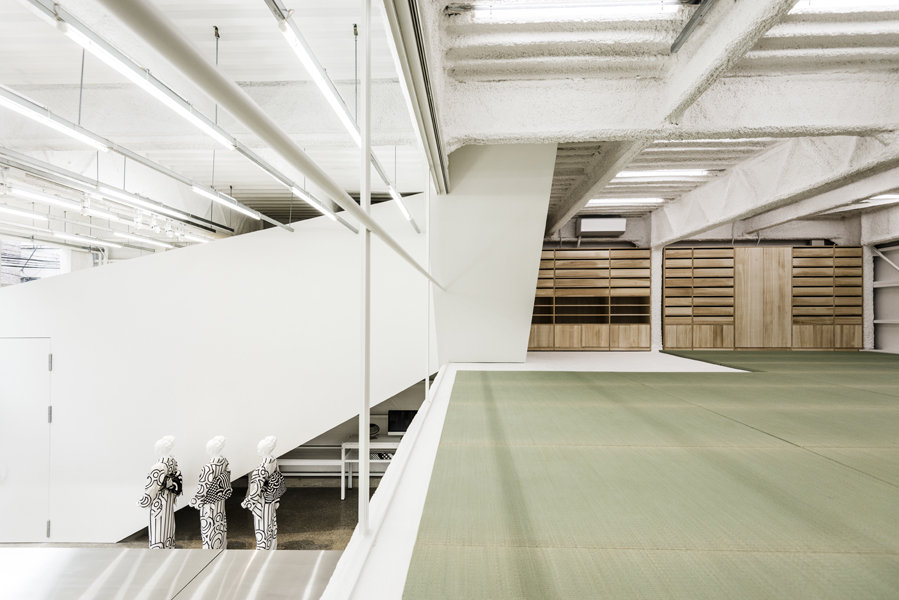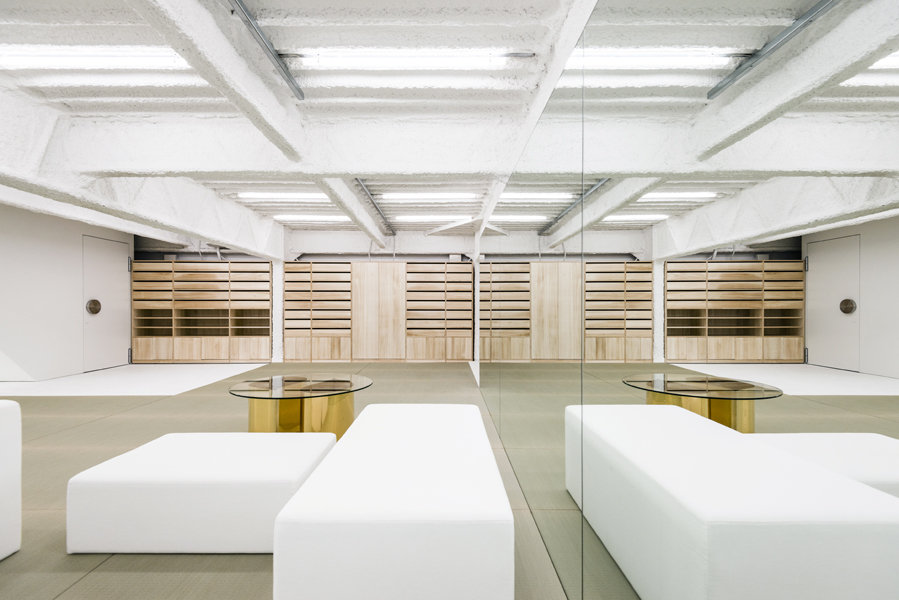 Finally, the third floor serves as Hiroko's personal space. An inner structure houses her desk and opens out to an expansive greenhouse where she grows a wide variety of edible plants.