Spring into Summer
with this Soft Bronze Smoky Eye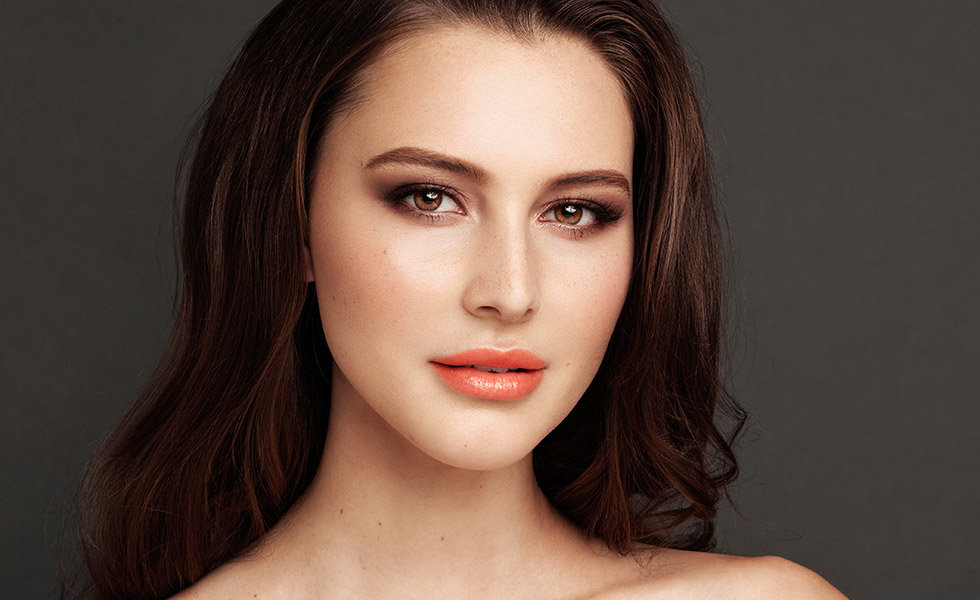 Bright lips. Sun-kissed cheeks. Dewy skin. With summer officially underway, we're trading our heavy foundation and dark lipstick for light, breezy looks fit for the beach—or just blasting the A/C at our desks. To celebrate our favorite season, we created a soft, bronzed look that's perfect for summer days (and nights) using skin-loving makeup from Sisley-Paris.
If you're a Sisley-Paris fan, you already know that the French luxury brand's cosmetics come enriched with botanicals that hydrate, repair, and enhance skin. It's no wonder that Sisley-Paris has become a cult favorite among top makeup artists and a regular on the red carpet. We'll admit, the built-in skin care benefits are especially helpful during a time when environmental stressors, like dry heat and harsh sun, get turned up a notch.
Ready to lighten up your look with a bronze smoky eye and summer-ready skin? Follow along with our step-by-step tutorial below.
Step 1
Start with Bright, Even Skin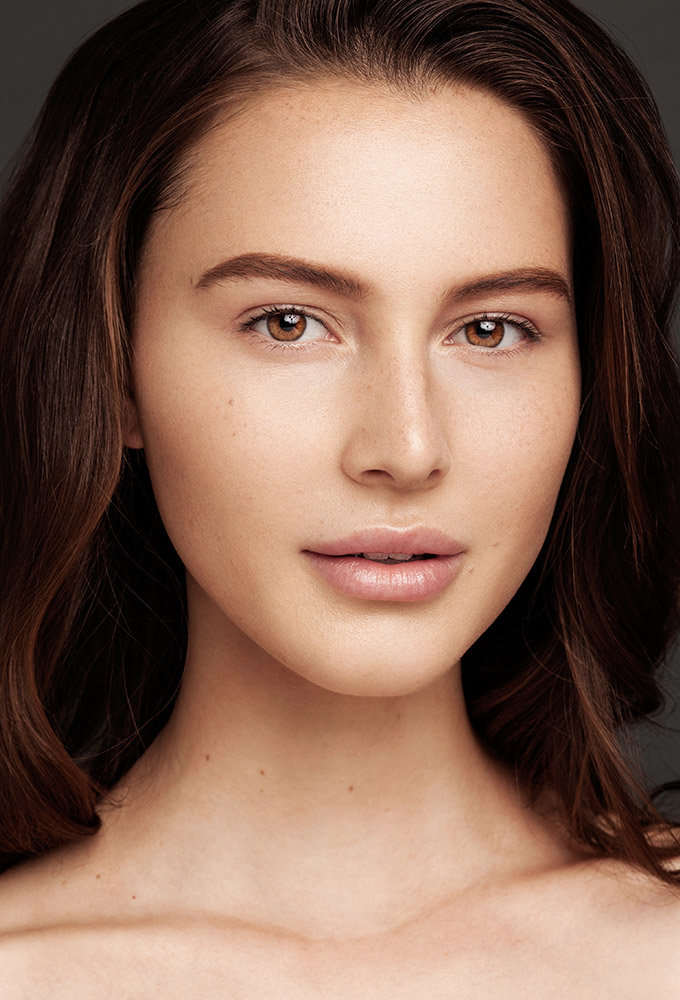 Prep the Skin
To prep the skin for makeup, soak a cotton pad with Floral Toning Lotion and wipe gently to remove any traces of oil or debris. Follow up by massaging a few drops of Black Rose Precious Face Oil into the skin. This fast-absorbing dry oil promotes a soft, plump, and hydrated feel, which helps makeup to sit seamlessly on the skin.
---
Prime
Using your ring finger, apply a tiny dab of Eye & Lip Contour Complex under the eyes with gentle patting motions. If your under eye area is puffy or crepey, this will help jumpstart circulation and strengthen the skin. Hydrate and smooth your lips with a thin coat of Confort Extrême Nutritive Lip Balm. Wait about 10 minutes for these skin care products to absorb before applying makeup. If your skin is oily, apply a primer to your T-zone (forehead, nose, and chin).
---
Apply Foundation
To create an even, luminous complexion without any heaviness, we used a lightweight foundation with soft, natural finish. Distribute one pump of Phyto-Teint Eclat Oil Free Fluid Foundation to your middle finger and lightly dab onto the chin, cheeks, middle of the forehead, bridge of the nose, and under the eyes. Blend outward with a soft foundation brush, like Wayne Goss Brush 01. Using a small, flat brush, such as Wayne Goss Brush 06, dust Transparent Loose Face Powder under the eyes and over the T-zone.
Step 2
Create a Bronze Smoky Eye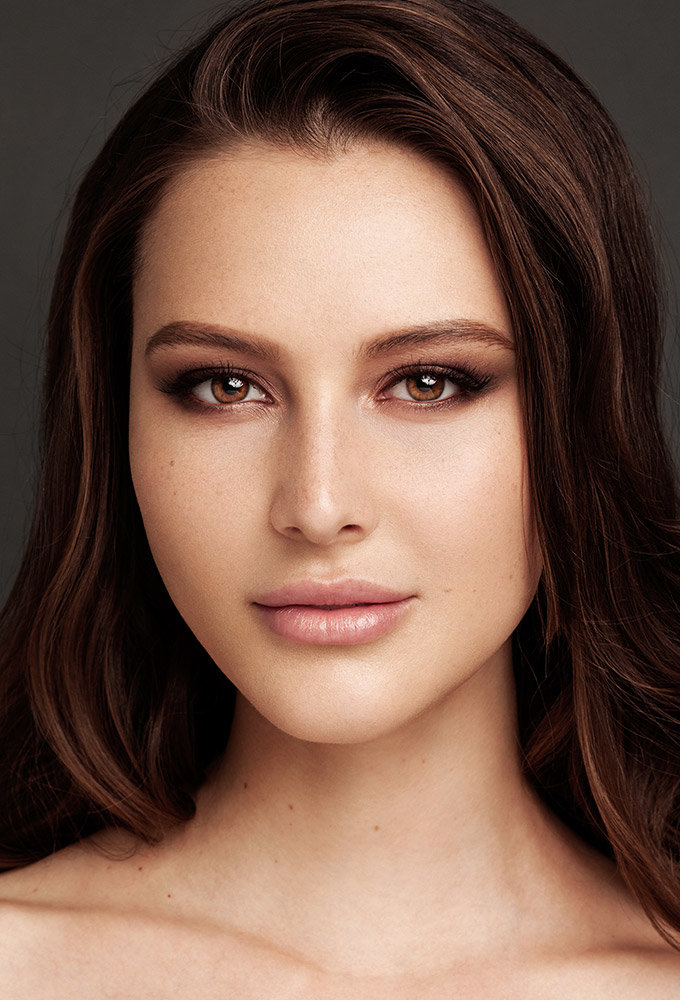 The cornerstone of this look is a sultry smoky eye created with bronzed browns and shimmering pinks—no intense black here. To keep things simple, we used only one eye shadow palette: Phyto 4 Ombres Eyeshadow Palette in Dream. We love this quartet for its universally flattering shades and unbelievably silky texture.
---
Apply your shadow
Using a flat eye shadow brush, such as Wayne Goss Brush 17, sweep the copper brown shade (in the palette's lower left pan) over the eyelid from the lashline to the crease. Blend with a fluffy brush (we used Wayne Goss Brush 16) until any obvious lines disappear. With a clean, flat brush, pat the pink shade (lower right pan) into the inner half of the lid below the crease. Blend with your fluffy brush.
Using a smaller fluffy brush, like Wayne Goss Brush 19, pack the dark brown shade (upper right pan) into the crease and blend well. Sweep the shimmering beige shade (upper left pan) under the brows. Next, smudge the copper brown shade (lower left pan) under the lower lashes with a pencil brush (we used Wayne Goss Brush 05 for its fine tip). Using a clean pencil brush, apply the beige shade (upper left pan) into the inner corner of the eyes.
---
Add liner & mascara
To complete the look, line your upper lashes with Phyto-Kohl Perfect Eyeliner in 10 Ebony, staying close to the root. Curl lashes and coat them evenly with Mascara So Intense in 1 Deep Black from root to tip.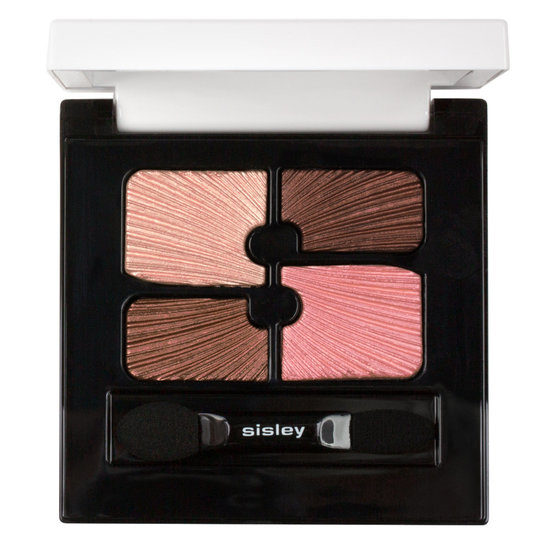 Step 3
Add Sculpted, Sun-Kissed Cheeks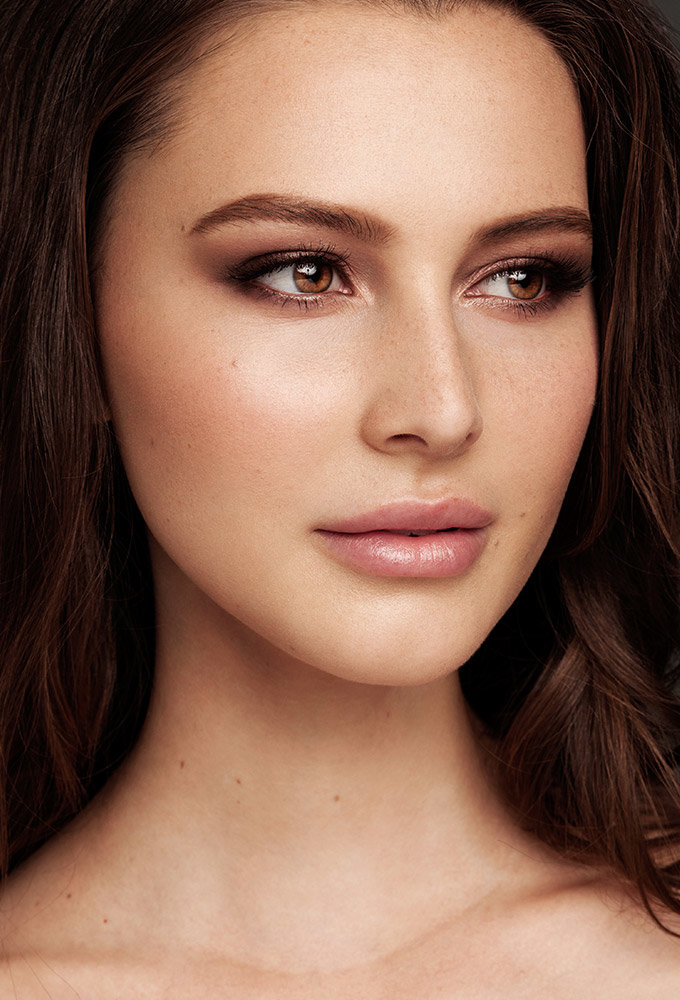 Apply Blush
To brighten and add warmth to the cheeks, we used the gorgeous L'Orchidée Highlighting Blush. Start by lightly swirling a fluffy cheek brush, like Wayne Goss Brush 11, over the blush. Gently tap the brush on the apple of the cheek and sweep up along the cheekbone. Use a flat cheek brush (Billy B Paint Brush Four is one of our favorites) to swipe the shimmering pink shade across the high point of the cheekbone. Don't forget to blend everything together to soften any harsh lines.
---
Apply Bronzer
Next, use an angled cheek brush (like IT Cosmetics Heavenly Luxe Angled Radiance #10) to lightly dust Phyto-Touche Illusion d'Eté Bronzer into the hollow of the cheeks. This defines the cheekbones and adds dimension to the face while mimicking the look of naturally skin-kissed skin.
Step 4
Finish with a Pop of Color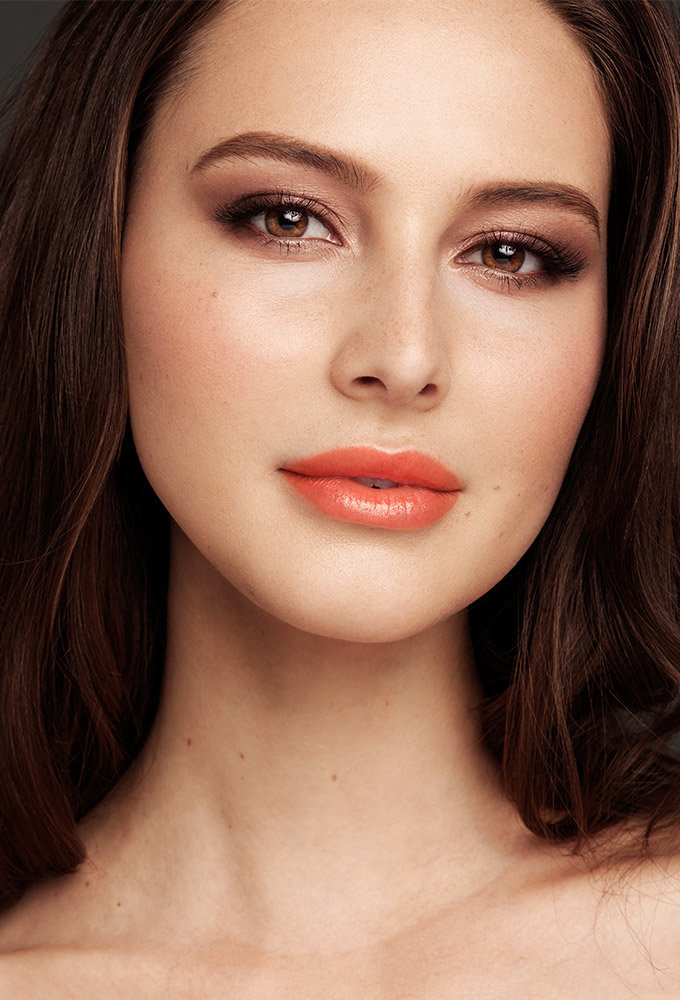 Add lip color
Complement the bronze smoky eye with a wash of sheer (but bright!) color to the lips. Apply Phyto-Lip Twist in 7 Coral directly onto the lips. We love this pencil's ability to deliver glossy, easy-to-wear color while making lips appear smooth and supple.
Shop the Tutorial