Dr. Bad Jen's Atomic Cosmetics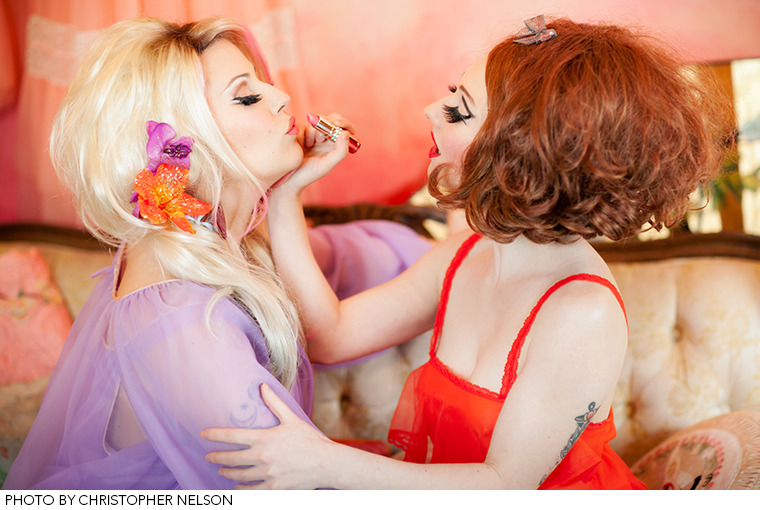 Jennifer Dietrich is a scientist with over a decade of schooling under her belt and a prodigious background in research studies, chemistry, and lab work. It all sounds like the makings of your typical lab technician, but in her hometown of Seattle, Dietrich is known as Dr. Bad Jen—a nerdy fairy godmother to the glamour crowd. Since launching her own makeup and skincare line six years ago, she's found a way to successfully combine beauty and brains, mixing up complex and unbeatable products in her retail shop, Dr. Jen's House Of Beauty. Dr. Bad Jen makes cosmetics creation look as simple and carefree as whipping up a batch of home baked cookies—and her personal approach doesn't skimp on sweetness either.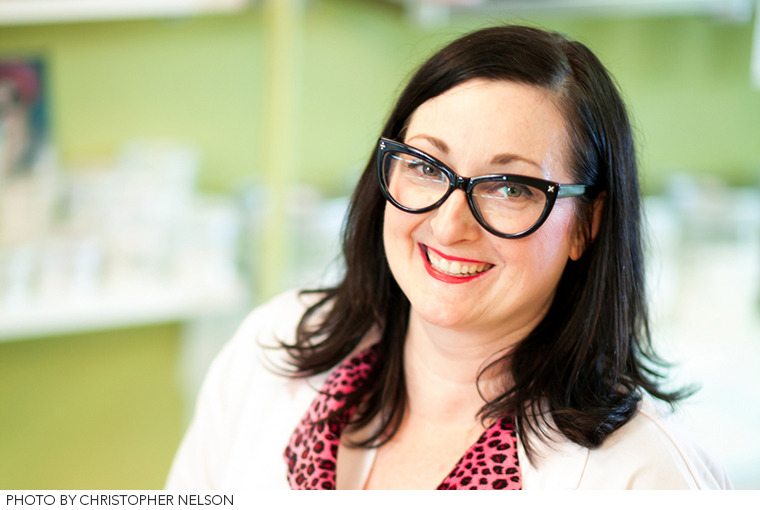 Undeniably, burlesque is all the rage on the west coast, and the faces of Seattle's performance world wouldn't be the same without Jen's line of non-toxic products which range from bold lipsticks and neon eyeshadows to rainbow stage glitters and fixative sprays. For those with stage fright, Dietrich's Xerion Skin Science and Atomic Cosmetics lines also carry ready-to-wear makeup shades plus a range of cleansers, lotions, and anti-aging serums, all made with love by Dr. Bad Jen herself. We payed Jen a visit while she cooked up some lipsticks and explained to us the science behind her budding business.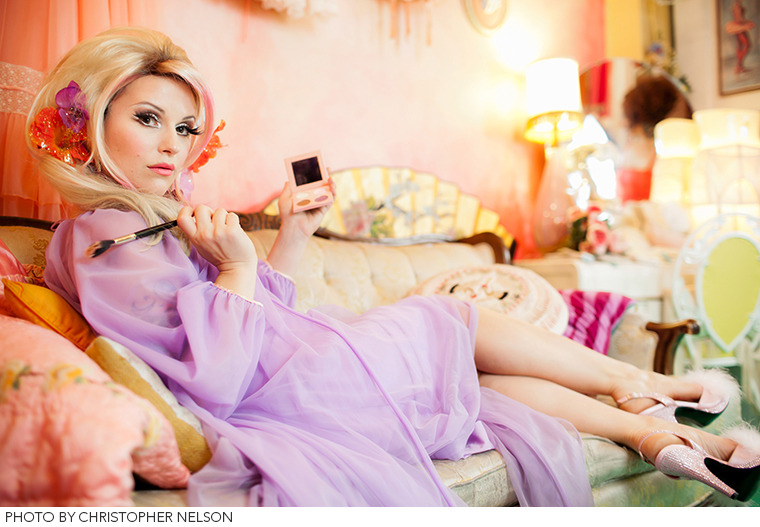 What inspired your foray into makeup and skin care?
It actually started about six years ago, literally by accident when I unexpectedly stumbled upon the EWG cosmetics database website. On it, they explain that there are little-to-no regulations on safety in the personal care market and they've built the database to better alert people of the toxicity levels in beauty products. I started looking up my favorite products like my Origins moisturizer and my Urban Decay purple eye shadow, and they all scored so high on the toxicity scale that I lost my shit! I found myself standing in front of my bathroom cabinet thinking 'what am I gonna do now?' I have a PhD and a background in anti-aging research so I figured: it's just emulsion chemistry, why not try making my own products?
Wait, so does that mean you're a real doctor?
I'm a PhD. In the science world that basically means after studying chemistry in grad school, I spent another 5 years developing my own research projects in order to earn my title. Aside from Xerion/Atomic, I have a second company working on a couple scientific projects. One is on Alzheimers diagnostics, and with the other we are trying to synch up neurons with the way computers process information to essentially boost the computer's power. It's really fascinating and I love it a lot.
What inspired the name Dr. Bad Jen? How about Atomic Cosmetics?
I came up with the name Atomic Cosmetics after working in two out of the three labs that they built the first bomb in. I just thought it was funny! Dr. Bad Jen, however, was really just a joke that's gotten out of control. Years ago I had a best friend who was also named Jen and she was hell on heels, always getting into trouble. She used to kid that she was the Good Jen and I was the Bad Jen when it was clearly the other way around. Anyway, once I got my PhD people started calling me Dr. Bad Jen, and it just stuck.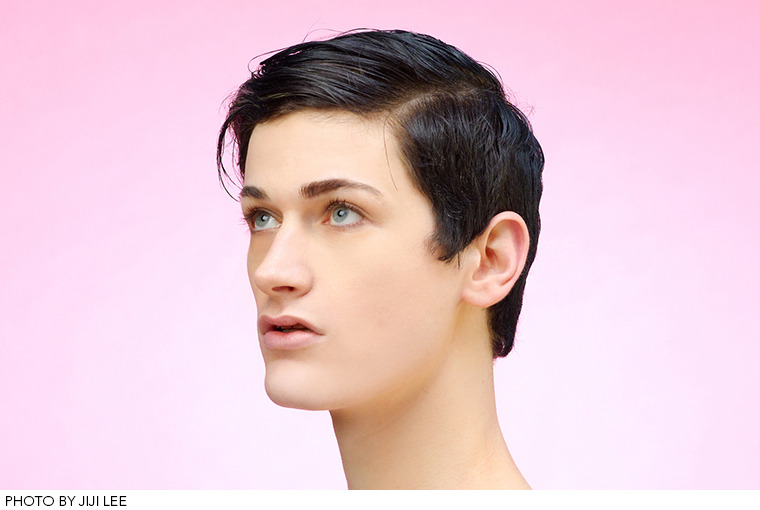 Tell us about the relationship between Xerion Skin Science and Atomic Cosmetics? Is it more difficult to make skincare than makeup?
Oh yes, there's a lot more to it. I started Atomic Cosmetics a year after launching Xerion, the name of which is an old word meaning "youth". I love makeup, but I believe skincare is my area of expertise. I think it's definitely more difficult than makeup, but at the risk of sounding arrogant, it's not necessarily more difficult for me. I'm leaning pretty heavily on my chemistry and research background to pull it off.
Most entrepreneurs approach makeup from a creative angle. What's it like approaching it from such a strong scientific background?
The science background definitely gives me an advantage. It helps me to better understand ingredients in order to find substitutions that are non-toxic but behave in the same way chemically. Of course, I'm crippled when it comes to things like seasonal color trends and what's hot in the cosmetics world. I like to allow people to come to me with their own specifications. If I know what they want, I can usually make it.
Speaking of which, you advertise custom consultations and products. Is it challenging to cater to custom orders?
Actually, custom orders are the fun part for me! People will bring me their discontinued makeup shades and by looking at them, I can usually reverse engineer it in small batches which are much easier than doing big batches. Sometimes customers will bring new ideas to the lab. A local drag performer, Artstar, was in the other day complaining that the MAC Grey Friday lipstick he bought recently was too sheer. With his help, I created a matte charcoal grey lipstick that he named Charlatan.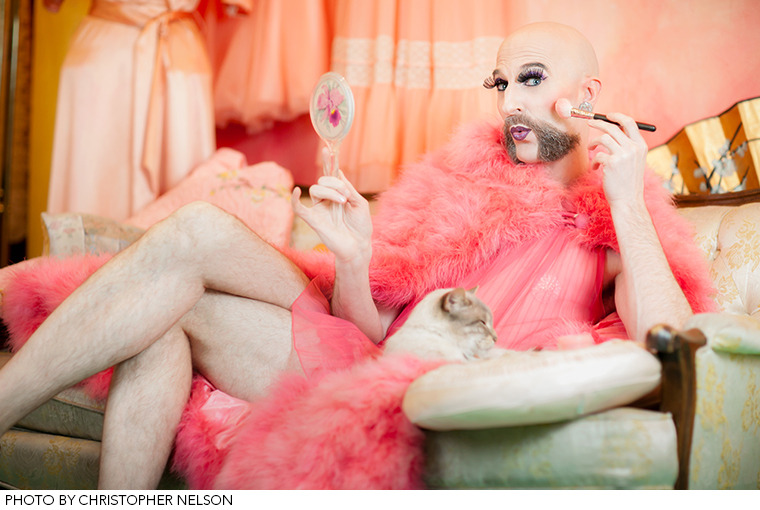 When people come in seeking custom skin care I'll do a consultation and ask them what they notice about their skin. Is it oily or dry? Do they have sensitivities? Problems? I ask what they're using so I know what they're doing to their skin on a regular basis. It usually only takes a five minute conversation for me to find out what the problem is. I do have products that you can just walk in and buy, but if a client has special needs, I can make a custom formula based around them. Also, I am always willing to reformulate a product if it's not quite right. I just feel that if I'm gonna make someone shell out $40 for a moisturizer, then they should get a product that does what it needs to do. If I have to reformulate it three times, then that's just what it takes! You can't take the scientist out of me. I love experimenting with stuff. I just like seeing if I can do it!
Though you have a shop online, you also run a store in Seattle. Do you get a lot of walk-in business?
I do get quite a lot of walk-in business. I think shopping in person matters—especially where makeup is concerned. It's so hard to see colors correctly on a monitor. The iridescent colors I've been playing with barely show at all in photos. Also, being here in person allows me to stay really committed to helping people personally. You never get people that genuinely care about you at the makeup counter. You could spend $100 on a product that doesn't perform well, and it won't matter to them at all. My shop – my 'little sparkly tree house'—is located upstairs inside Retail Therapy on Capitol Hill, and we try to run it opposite of a typical makeup counter. Nobody will look down their nose at you here. We're nice. We're usually up here eating cookies and drinking champagne! I find people really respond to personal attention and to companies that actually care about them.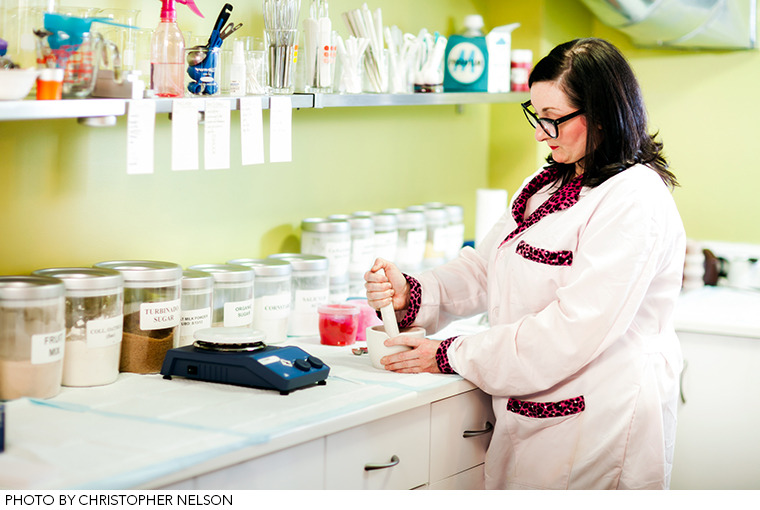 So you're making all these products yourself?
Yes, I make everything here in the shop. I have just one other person, Kenny, who helps make product. I have a few sales people to help ring up customers, but that's all. It's been pretty crazy. When I opened the shop I did not anticipate it would be as busy as it's been, but it's a great problem to have!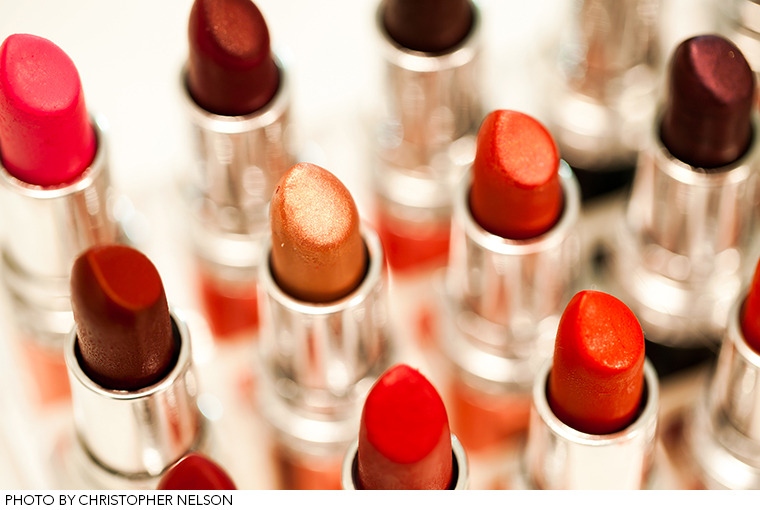 How difficult was it to create molded lipsticks?
It took until I found a very expensive metal lipstick mold. The molds typically run around $200 each and they only have four cavities, so it's an investment. When I first started, I was trying to work with these plastic molds which were a nightmare because they would pit really easily, which would then change the shape of the lipstick. Even though I had to drop a bunch of cash on metal molds, they work really well and are easy to clean which makes them totally worth the money. If you're just starting out, my advice is to scrape together the money and buy yourself a good mold. When you consider your lipsticks will be selling for around $16-$20, the mold is gonna pay for itself pretty fast.
You have a lot of variety when it comes to naming your cosmetics colors. How do you come up with them?
I have this rule: if you helped make a color, you have to name it! When Artstar ordered that grey lipstick, he named it Charlatan after his vogueing group. For inspiration, I will sometimes run through old magazines from the '50s and write down random words and phrases that catch my eye. Sometimes a color will just speak to me. When I created Fuck You I'm Pink, the shade struck me as if the color pink rode a motorcycle, wore a leather jacket, and smoked a lot. It had attitude. It's my favorite color so far, along with my favorite name. Of course, other times customers will invent whole new products. Performer/designer Jamie Von Stratton came to me once with the idea for a "post-pastie" nipple soothing cream called "Nip It In The Butt," and I jumped on making it because it was so good!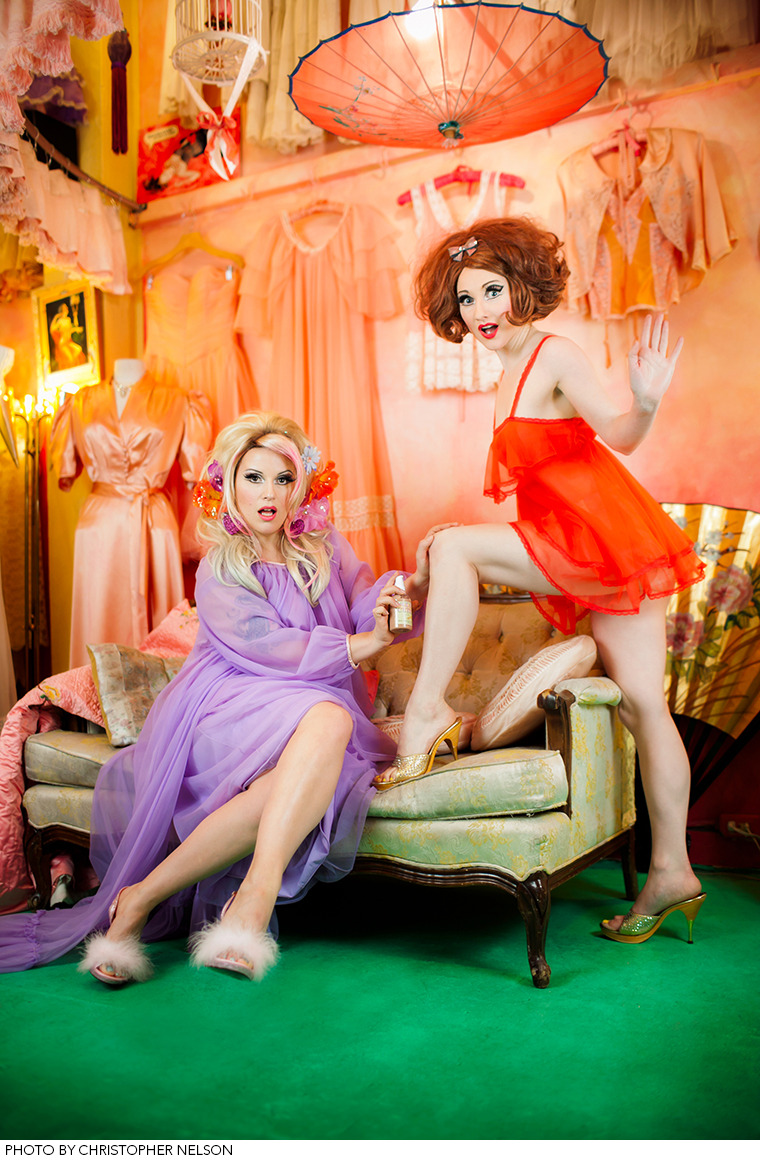 Seattle is known for it's burlesque and performance scene, and you rely heavily on many of its key players for your advertising and customer base. What made you go that route?
First of all, I think the performers here are all beautiful. Plus they all really know makeup—they know the ingredients, how to apply it, and how to wear it. I used to help out backstage at burlesque shows around the city, and when I saw what many performers were using and how long they were wearing it for, it was really horrifying. I'd see them on stage under the lights with all that nastiness being driven into their pores. I found myself becoming this backstage makeup pusher, lurking nearby trying to convince busy performers that they were poisoning themselves externally, and trying to work my own makeup into their kits! As annoying as I felt, my products ended up catching on, and it grew from there.
I've had a lot of fun working with the burlesque community as inspiration for my products and ads, and now I'm trying to move toward drag. I've started formulating a heavy stick foundation, and I'm working toward creating a whole drag line. I think the performers here are such wonderful people and I've found them so incredibly helpful in the creative realms of my business. I try to sponsor events and give back to the community as much as I can. They've really helped me immensely.
What about the non-performer community? Has the popularity of local burlesque boosted your sales?
I think it has. Burlesque is so big here and there are so many people who follow it. I've gotten a lot of walk-ins from people who found out about me through various performers but I also get people who just want to be wearing what the burlesque girls are donning onstage. Sometimes they walk away with something simple like a hand lotion, but I think my price points are low enough that my wilder lipsticks, shadows, or loose glitters are an affordable way to participate in the fun of the performance world, even if just as an audience member.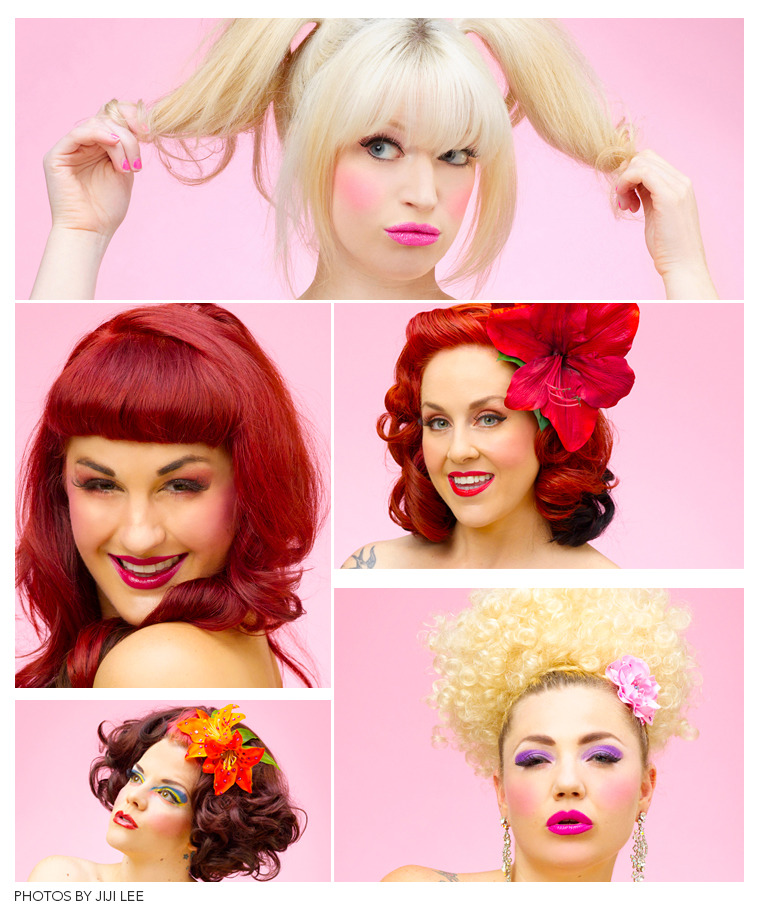 You recently partnered with local queen and RuPaul's Drag Race Season 5 contender Jinkx Monsoon. How did that start?
When I first started reaching out to drag queens, I found Jinkx through a mutual friend. Jinkx is always onstage so, after a successful sponsorship, we decided to create a Jinkx Monsoon eye shadow palette and lipstick for her to sell as merch. I just recently launched a Hedwig And The Angry Inch themed palette as well featuring Jinkx on the lid, as she's starring in a local production of the musical.
Your brand is well loved locally, what's the next step?
My plan is to eventually expand to a bigger store with a separate lab facility so I can hire on a larger staff and expand to counters nationwide. I want to work with not only nationally recognized performers, but models as well. For now, I have the web shop and I can ship to anywhere! I haven't thought too far down the road but I figure, as long as I can still maintain the quality of my products, then that's as big as I'll get. I never want to turn my products over to one of those labs where a team you've never met is making them for you in five gallon drums. I know chemists like that and frankly, I'm smarter than them!