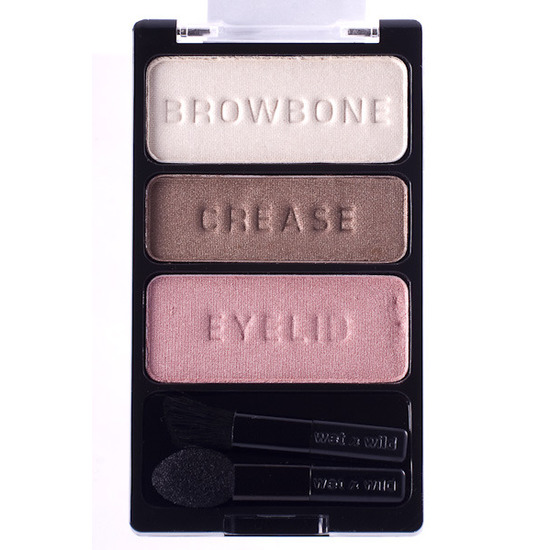 Rollover image to zoom
Reviews

Rachelle-Denise M.
Jun 04, 2014
The 3 Musketeers !!!
A lot of people knock "Wet N Wild" because it's one of the most cheapest drugstore brands but in all honesty, it gives me just as much, if not more satisfaction as high price brands. I love this particular color palette because it gives me a very soft and romantic eye. I have had this product for quite some time, meaning that it lasts. It's also great for when I am in a rush or I don't have the patience to create my own unique eye. Loves it.

No More MAC!
I just can't get over these shadows....I mean WOW!!! They are so pigmented and velvety. Yesterday I was going through my entire eyeshadow collection, swatching to see what I like and what I don't, and I am so excited to say that EVERY single wet n wild shadow I have is AMAZING. Half of my MAC shadows DIDN'T SHOW UP even when I really swirled my brush into them. Wet N Wild trios are barely 3 dollars!!! I am done spending a fortune on single eyeshadows when I can buy these for a tiny price!

I love their new line of shadows, They are very pigmented especially for being a drugstore product, They aren't too powdery and have good staying power especially when paired with an eyeshadow primer underneath. They are very easily blended as well and don't stain your lids and are very compact so you can travel with them easily. They do tend to have some fall out but if you tap away the excess it's not an issue. The brushes that come with it I do not use they aren't good so i just throw them away, Overall good product for the price.

Almay Dupe YAY!!!!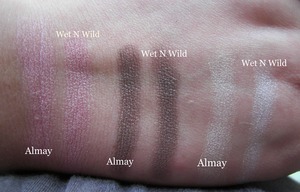 I fell in love with this trio after I ran out of my Almay Hazel Trio (Pink, Brown and Beige) and I didn't want to pay $10 for another one when I could spend $5 and find a complete dupe, It's perfect and I can't believe that there is even more product in the Wet N Wild Trio, Maybe this one will last me longer The only one color that doesn't fully match is the brow bone color, the Almay is beige and the Wet N Wild is white that to me is the only difference. For a complete review It would take up a whole page so I am just going to say if you love the almay one you will more then love this one.

DEACTIVATED A.
Jul 18, 2013
perfect
Sweet As Candy is such a flirty trio that's great for a date, wedding, or outdoor party. Suprisingly the brushes didn't give me too much trouble either. The pigment is something you wont want to miss. But you do have to use a primer because I rubbed my eye and some of the shadow transferred to my finger when I didn't use primer.

Very nice palettes because all the colors work well with each other. I find myself using this whenever I'm in a rush and want a nice pink natural look. For the most part the colors are pigmented and blend easily. I will definitely be looking out for more Wet N Wild products.

Amazing for blending!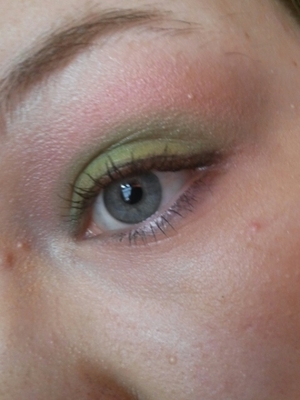 I love these so so much~! With a good primer, they last all day even when you're sweating! This photo below is actually a combo from the I Dream of Greenie & Sweet as Candy. I used the greens with the pink to make a fun combo. I tried to make it darker for camera but if I used a better primer, I think it would be even better! :) xo
---