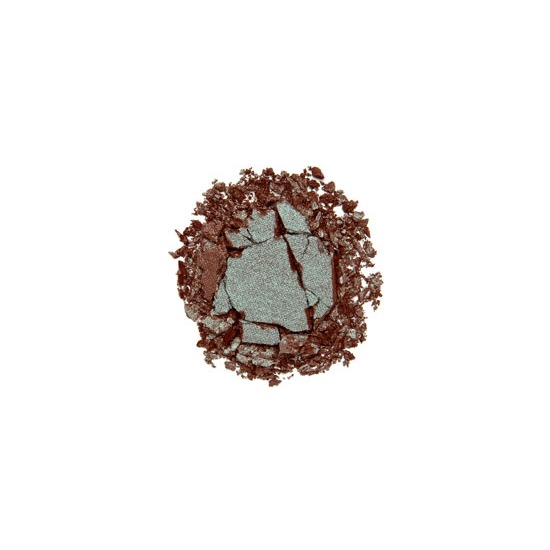 Rollover image to zoom
Reviews

Unique, Buildable, and Multi-Dimensional Colour
I love Urban Decay eyeshadows in general, and was happy to have swapped for this one. The shadow is actually semi-sheer compared to most of the other eyeshadows I've tried from Urban Decay, and I tend to like my eyeshadows to be opaque so I used a primer and built this one up in opacity a bit before I was satisfied with it. The color is very unique though! The base is brown but the subtle shimmer is an aqua green color, and reflects beautifully.
Although I love Urban Decay eyeshadows, for $16 a piece these singles are very high in price so I was fortunate to have swapped for it, but otherwise I don't think I would actually make a retail purchase of it unless it was part of a better-valued palette. For those who collect unique eyeshadow colors though, this one is very hard to say no to. For those who absolutely must have this color with a lower pricetag, the closest match I have found is one of the definer shades from Wet 'n' Wild's Comfort Zone Palette for $5.

LOVE IT!!
This is my favorite eyeshadow. The color comes out great on everyone I put it on, including myself. It can be used as both an everyday color or for going out. Using a silvery highlight for my inner eye looks great with this color. There is a tiny bit of creasing when I don't use a primer but other than that, I don't own a better eyeshadow. I love it!!

Awesome!!!
Totally worth the $20. I saw this swatch on a blog and fell in love with it. It's a lot like MAC Club but brown with a blue-y pearly shine, while Club is dark gray with a green shine. It is sooo easy to work with, blends extremely well, minimal fallout. I am absolutely in love with it. Looks and stays on great with UDPP - I put it on around 7 PM, went out clubbing, came home, passed out, woke up around 10 AM and my makeup looked AMAZING. No creasing, no nothing. Like I just put it on. I'm definitely gonna pick up some more UD eye shadows.
---