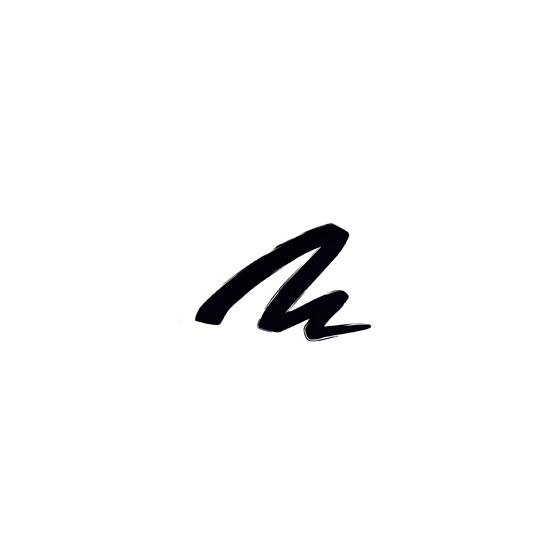 Rollover image to zoom
Reviews

My kind of eyeliner!
I have been sticking with the same liquid eyeliner for ages, but I've been wanting to try this one sooo badly, I finally managed to pick one up, and I think I've found a new staple eyeliner. I'm used to a pen-style eyeliner, but this applicator is so thin and just the perfect size, it's SO easy to use! It takes a couple seconds to dry completely, but once it does, it's there, for good, all day long. It stays perfectly black all day, with no flaking, smudging, no anything. I've decided I NEED this in more colors!

BEST EYELINER EVER!!!
No joke, this is seriously the best eyeliner I have ever used.. I have to agree 100% with the name, this liner last all day and beyond.. you have to use a makeup remover for it to budge which is the type of product I was looking for in regards to lasting power. The applicator is thin, and gives you the ability to create a very gorgeous winged eye without the costume-like thickness of some liquid liners.
WILL REPURCHASE 100x over!

ADORE THIS BLACK LIQUID EYELINER
I haven't been able to find an eyeliner more pigmented than Perversion. It is an everyday staple in my makeup. It stays on until I remove it at the end of the night. It doesn't flake, or smudge. It makes a crisp line everytime. The applicator is a really great brush, I used to have problems with brush applicators until I bought this eyeliner. Now I'm a pro with brushes. I will always repurchase this. EVERYBODY CAN BENEFIT FROM OWNING THIS EYELINER!

Absolute favorite liner
This is my absolute favorite liner. It's precise and gives me the control I in the beginning couldn't get from a gel liner and angle brush. My favorite color is perversion it's an amazing shade of black and last very long even through tears lol. try It!

it seems good for me
I actually got this liquid liner along with the Book Of Shadows 4 on christmas as a christmas gift from my mom,and what can i say?? I...Love...It :D
It's a really pigmented and matte black,and for me it lasts for the whole day and it won't crease for my experience on this product,which is pretty good,i've been looking for such products like this for a long time now and i've found it now :D

impressive product.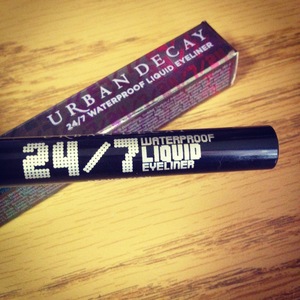 First off, let me start out by saying I am perpetually on a quest to find the perfect liquid eyeliner. I've honestly tried practically every brand imaginable under the sun, from Yves Saint Laurent, Make Up Forever, Too Faced to drug store brands like Maybelline, Loreal and Revlon. Urban Decay, really hit the nail on the head with this liner. At first, I was semi-skeptical, due to the fact that its a brush on liner, rather than a felt tipped pen. But trust me when I say, the product works beautifully. I was very impressed with the color-payoff, (I got this liner in Perversion which is very dark black), not only did it go on perfectly, but the color was just as dark and precise at the end of the day as it was within the first application. My favorite part of this liner however would have to be the fact that the product exuded no oiliness. This seems to be my major problems with most liquid liners, (the runniness that accompanies the color during application). With this liner, I was able to do my top lash line in a matter of seconds, with no random product discharge sliding down my lids and without the product immediately drying up as soon as i take it out of the tube. Overall, this is a GREAT liner, that I would defiantly recommend to others. My only worry with this product is going to be shelf life, (I only just bought it at Ulta about two nights ago, so we will see how it goes) I know most liquid liners dry up quickly and become unusable within a month or so. I'm just hoping the shelf life is as good as the product itself!
---