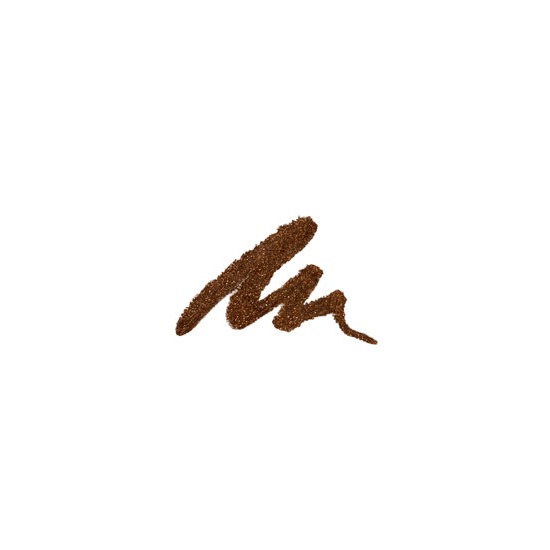 Rollover image to zoom
Reviews

very nice
i really love how this eye liner is soo creamy and easy to glide on your eyes i have the one in bourbon and one in electric, one thing i dont like is when i sharpen the pencil soo much of the product comes off with it! altho its well worth your money as it lasts all day, i have used it as an eyeshadow and coverd up all my lid with the electric eye liner and it worked great, stayed on al day and didnt even crease

Smooth application, long wearing, no smudges!
I love this eye pencil! Application is very smooth due to the creamy texture, which is a big plus in my book. Other pencils that I have used were dryer and tugged at my lash line which caused some irritation. After application, I find that it doesn't blend as well as non-waterproof formulas, which is to be expected I guess. It's only a minor flaw that is probably my fault since I usually use a q-tip instead of a proper liner brush. The only other issue is that it doesn't hold a point as long given the soft texture, and it requires more frequent sharpenings compared to other liners.
The bourbon color is a rich brown with a hint of sparkle that gives my eyes a little pop of glamour. It is great for my array of neutral brown shadows that I wear almost daily. It truly does last all day without smearing, smudging, or running into the fine creases under my eyes. This has been great for my contact lenses as well. I will definitely purchase this again!
I received this eyeliner in an Urban Decay palette I bought and overall it works well. The color is beautiful and rich, but it didn't last as long as I would've liked. I'm actually mind blown how most of the reviews say it didn't come off, because mine wore off quickly. It didn't diminish all the way, but it wasn't as rich of a color after about 20 minutes.

Super smooth, long-lasting
I have super-small lids, and I'd yet to find an eye pencil that didn't rub off all over my lid and into my crease. I was interested to see what this would do - I'd read that it glides on smoothly and stays creamy on the lid long enough to blend, or if left alone a few moments would set to a budge-proof finish.
It didn't disappoint. I tested it without an eye primer to see how long it would stay on its own, and at the end of the day the line was still there. There was a hint of a smudge, but even that was impressive considering that my eyelids tend to get greasy and melt my eye makeup.
'Bourbon' is a gorgeous, shimmery brown shade - I was looking for the most neutral brown to complement my dark eyes, similar to MAC's 'Teddy' that I've used for years. This is perfect for a natural day look, or you could build and smudge for a pretty, smokey eye.
The reason I didn't give it a full 5 stars is its application. The pencil absolutely does what it says, and glides on smoothly; but because of it's soft texture, it's difficult to get a fine, sharp line that I favour on days I prefer pencil to liquid. So if you're happy with a soft band of colour on your lash line that lasts all day, this is the perfect liner for you.
---