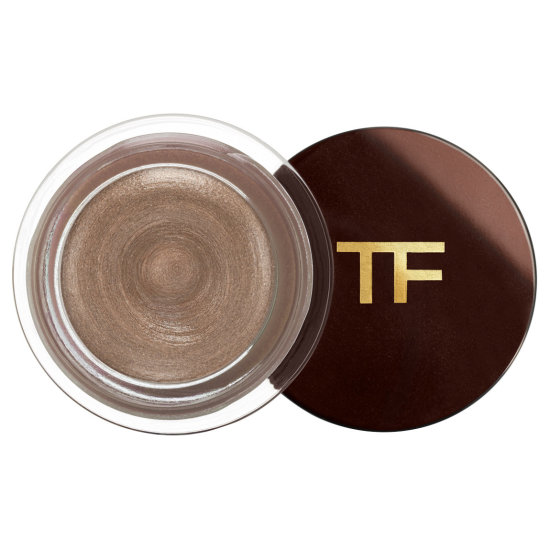 Rollover image to zoom
Reviews

Quick one minute eyeshadow looks.
When I see 6+ eyeshadow palettes, I often got confused what color goes first to layer. I bought Platinum, Opal and Golden Peach to use interchangeably when I'm rushing to go to work/do makeup during work break time. The colors I mentioned above adds dimension to my hooded monolid even used alone. These colors, worn individually, suitable for my conservative work environment. I've removed my eyeshadow palette and brushes from my work/travel makeup bag for these cream eyeshadows. As long as you have wipes or hand sanitizer handy to clean your fingers, this eyeshadow will save you time. No fallout, minimal crease even without primer for 8 hours! On days when I'm obligated to work 12+ hours, I can simply add another layer to my worn out shadows and I'm good to go! Do remember that this review is for those who work indoors with AC or central air. I wouldn't take these cream shadows when I know the environment will be hazardous (extreme, unpredictable temperature changes).

Beautful!
Ok, after being disappointed with the fairly expensive "The Good Stuff" by May Lindstrom, I am thrilled to say how happy I am with this product! I love this shadow. The formulation is wonderful, creamy, blends well and quite easily. I am loving this platinum color and it seems like it would work for ANY eye color (I happen to have green eyes). The one issue I do have though is it's lasting power. I'll put it on in the morning, and by lunchtime(?), it needs to be reapplied because much of it has somewhat disappeared. I love it enough to reapply though. Looking forward to gettIng Spice and Burnished Copper next. I read a review that said Burnished Copper looks magnificent on green eyes🙂 I'd also like to try Opal for the inner corners of the eyes. One thing I do though is, after I've applied this Platinum shadow, I also take a shinier, shimmier color (or even highlighter) and put it over the shadow just in the center of the kid. Perfection👌 Just makes the shadow (and the eyes) pop that much more. Overall, other than the lack of staying power, I really do love this shadow. I've been wearing it almost every day since I got it!
---