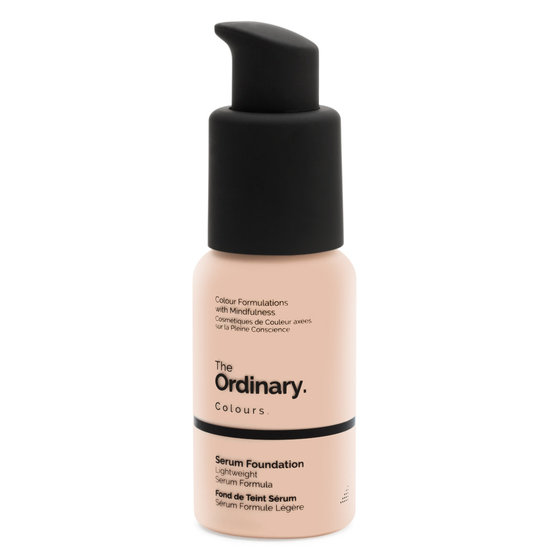 Rollover image to zoom
Reviews

Looks and Feels like skin, beautiful finish
First let me say I am 55. I have trouble finding foundations that do not settle into fine lines and still cover my aging skin. This foundation does that beautifully. My skin is normal to dry. I use a ton of The Ordinary products. At night under my moisturizer I use the Cold Pressed Rose Seed Oil. In the morning I use the Marula oil. My skin looks so supple. I use this foundation and no other. I ordered several colors in my shade range and this one is perfect. I sent the other to my mom and she is also in love. Definitely give it a go. If you skin is on the dry side, don't be afraid to try the oils. They are dry oils and absorb so quickly. My skin has come alive. If you skin is not dry skip that step. My daughter also uses this foundation at 23 and loves it as well. She says her skin can breathe. It looks gorgeous on her. She sets her foundation with Powder. I do not. I use a moisturizing setting spray. Hope this helps

One of Two Ordinary Foundations That is Excellent for Mature and Pro-Aging Skin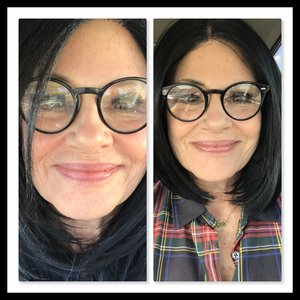 I was fortunate to receive Ordinary Foundations from Deciem and have since purchased the foundations on my own. The Serum foundation, although touted as medium coverage, is more like a full-coverage one. Light as a feather and a thinner liquid, this glides on easily and gives great coverage without a hint of being or getting cakey. I allow primer to set in then apply this with a beauty sponge, after applying I buff with a brush.
I received the shade 1.2P, which ended up to be a great match for my fair skin.
I'm telling you, this is like a second skin. At 62 years old, I'm realistic. I have lines. I have wrinkles and my skin isn't what it was ten, twenty, thirty years ago. I have blotches and age spots and this foundation did a great job of coverage. The foundation didn't settle into the lines either.
The foundation also wore well during the day. This is lightweight and not at all heavy and gives a beautiful finish. And at the price---you simply cannot go wrong!
The best--it's mature skin friendly!
Thank you for reading!!!

Shade is perfect, consistency watery
I wanted very much to like this foundation, but its wateriness makes for very difficult application. It settles in every pore and line. I do need to say that I hadn;t realized there are two differnt types of foundation in The Ordinary's line. I'm considering trying the other. I think this serum foundation might be nice for someone who has dry skin.

New holy grail!!
This is the most flattering and flawless foundation I have ever tried, and I have tried the majority of them all. I have dry skin and fine lines and this foundation sits perfectly on my skin and does not settle. The shade s a 100% match to my skin tone, first time ever for me. I prefer light-medium cover foundations and this one is just that for me! Overall, this foundation is perfect on my dry, late 20's skin!!!
---