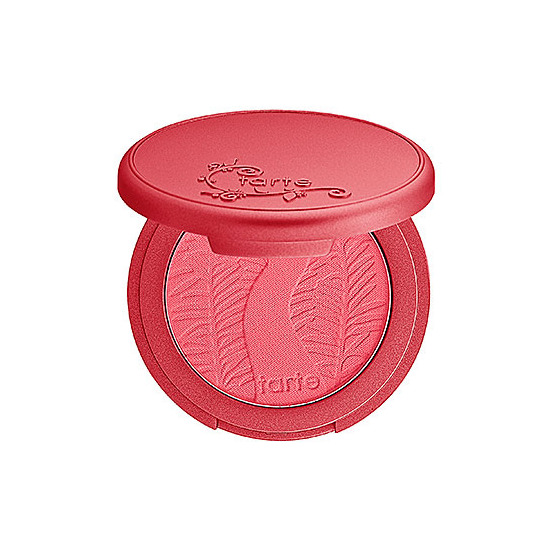 Rollover image to zoom
Reviews

This is hands down the best palette I've ever owned! It's even better than the Thirsty palette. The shades blend like a dream and have great color payoff. I wasn't sure about the colors looking good on me at first because I have tanned skin but I'm pleased to say that all the looks I've created with this palette have looked pretty on me. The best part is that it's such a versatile palette because it lets you creat many different looks—from simple or everyday to full-on glam ones. I've been reaching for this palette everyday since I got it two weeks ago. I'm definitely hooked!

I went into Sephora looking for a 'brightest of the bright' blush and left with Tarte's Amazonian Clay 12-Hour Blush in "Natural Beauty." Hands down one of the best blushes I've tried. No doubt the color lasts for 12 hours. I wear this over a Bare Minerals foundation, and I feel like this blush sits very well on top of the foundation (and that is a problem with my MAC matte blushes). The shade is gorgeous, but far from what I would ever consider a natural color. 'Natural Beauty' is bright bright bright.

Christina F.
Sep 03, 2018
Way more than i expected superb!
First JS palette and i was on the fence tbh but after getting the palette i gotta say the way the mattes blend is amazing! The shimmers stand out and the variety of colors is unmatched with any other palette i can think of. The only draw backs are there are only two shimmers. One of which i don't really like on me. And it's chunky but that gives it character and uniqueness!!! It's a must purchase tbh

You cannot go wrong with these blushes!
The color array is gorgeous!!! It took my getting a makeover and falling in love with "Frisky" before I ended up with Buff, Amused, Blushing Bride, Flush, Amused... - Natural Beauty was the last I added to my collection and it has such a beautiful hue that assists in bringing our your features in a very nice "I'm naturally blushing because I am the girl next door" look. I love to use this with Too Faced Candlelight Glow. For reference, I am a MUFE 170 shade.

Andrea Lynne R.
Mar 09, 2013
Beautiful color and amazing staying power!
These Amazonian Clay 12 hour blushes are amazing. The staying power of these are unbelievable considering how oily my skin gets throughout the day. Although a powder these blushes are extremely build-able and and blend-able. The only down side with these blushes is that there are a little pricey but a little goes a long way and they stay on forever!
---