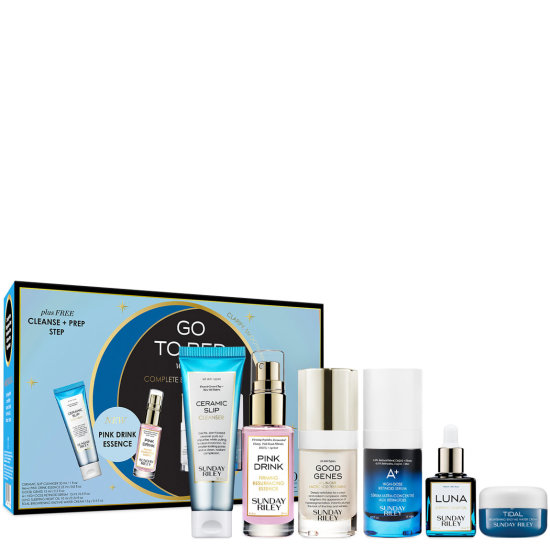 Rollover image to zoom
Reviews
My skin drinks this up!
I have used SR in the past (the Power Couple kit) but because I had a routine that worked for me, I just dabbled. However, my old routine just went clean and now it no longer works for me as I age. This kit makes my skin glow. The cleanser is meh given that I love my eye makeup but the rest of it is superb. I was really impressed by the Tidal Cream moisturizer; it was light and moisturizing. The Luna oil does have an unusual scent, but I have never minded it. And the good genes is the star of the show. Any blemish that I may have is usually gone by morning when I use the Good Genes.

Smells horrible
I was looking for something that could help me develop a nighttime routine and thought this would be the perfect product. I liked the types of products in container - retinol, cleanser, serum, etc and they all seemed to work ok but I couldn't stand the smell long enough to use it. I used it for 4 nights and on the fourth night I had to wash it off. It smelled like licorice and jagermeister. I had to return.
---