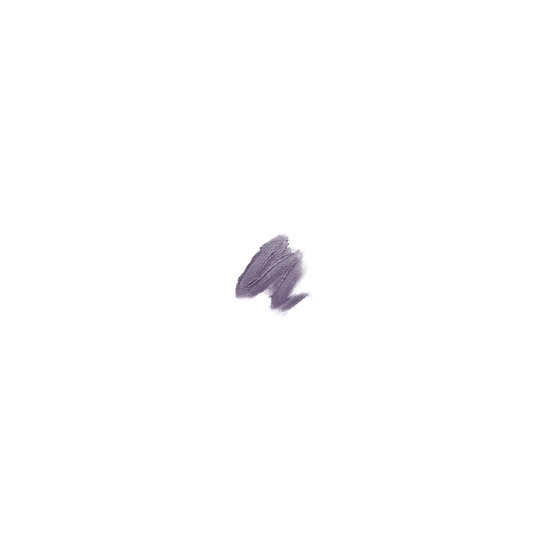 Rollover image to zoom
Reviews

Dark Purple- Amazing Quality And An Even Bigger Steal
This shade is amazing and is one of my favorites for a good many reasons. The Color Payoff is Amazing; it is a satin lipstick but the color is not sheer or overly glossy. I love the shade, It's a great gothy color but can also be used as a base for other colors you want to darken up. The price of this is around $6- $8. The Main reason why I love this is because it is it is a perfect copy of MAC's Cyber lipstick. The colors and textures match up almost perfectly; Cyber is a little bit darker but considering the price for a MAC lipstick this one takes the cake for me. I LOVE IT!

Bandwagon Fan! (Picture is #14)
So I recently just hopped on the bandwagon and decided to try these lippies. I fell in love! Especially with #14! The perfect nude even for my medium deep skintone. I just recently was able to get my hands on #04 (each drugstore only sell a certain number). The popular shades are forever sold out everywhere and I see why. The lipsticks glide on and they're extremely creamy and pigmented. I honestly want them all including #01. Never can have enough red.

Beautiful, eggplant, vampy lip!
If you are into vampy, deep purple lips and want something cheap but pigmented, this is the lippie for you. 04 is a very pigmented eggplant purple. With two swipes you'll have reached maximum opacity but it can easily be sheered out to a lovely purple lip stain for the faint of heart. If you're a little wary of oxblood/dark lips or any lipstick shades for that matter, sheering it out and wearing it like a lipstain is a great way to wade into something different. (Just pat on in thin layers and blot as you go). This lippie is creamy with a nice satin shine. The bullet has a very faint smell of vanilla which is undetectable when worn. Dupe wise, this shade is very similar to Wet n Wild's Mega Last lipstick in Vamp it Up. If you can't find Vamp it Up and are desperate for that gothy lip, this would make a great alternative and for only a few bucks more. This shade looks great over a dark purple lip-liner for extra precision and color pay-off and over black eyeliner as lip liner you can really deepen the shade. The packaging is wicked cute, and I love Rimmel London- and now I want to try more of these Kate Moss endorsed lippies! This is an all around sound lippie and even if you would only wear this for special occasions, or Halloween, its worth having as a staple shade in your lipstick arsenal!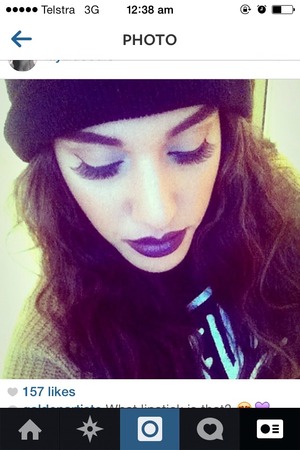 SMELLS AMAZING!! Looks amazing, feels amazing, one lippy I can't go without.. Here is me wearing the darker shade 04 seriously in love :) if you like to rock dark lips this is highly recommended

LOVING THE PURPLE.
I am super pale and never thought I could pull off the dark purple lips. So, when I found this lipstick for a good price I decided "what do I have to lose?" So I got it. Well am I ever happy. It's rich, creamy, and the COLOR!!!! It rocks and from what I been hearing it works on lots of skin tone. This lipstick put me on the bandwagon.

Classic Rock N' Roll
Having golden undertones, a lot of the lighter purples look too, neon and bright for my style. This color is deep and should be applied with a lip brush unless going to a heavy metal gig. It works well with gold undertones, even went well with my fiery red hair! It is very gothic and rebellious looking but not as harsh as black lipstick.
---