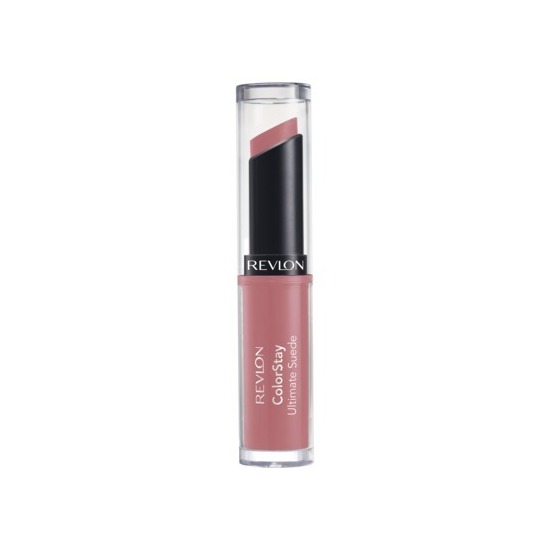 Rollover image to zoom
Reviews

Favourite lipstick! Very good!
I LOVE this product! This color is really nice and goes with almost any skin tone. Very matte. This is the only lipstick in the Colorstay Ultimate Suede range, but I will definitely be purchasing more of these because they're so good! Don't dry out the lips, and the color stays SO WELL. Like, INCREDIBLY WELL. I went to a wedding wearing this lipstick, the wedding went for several hours. Throughout this time guests were served a lot of food and several drinks. The wedding started at 7:00am, and went until 11:00pm. At roughly 10:00pm the colour was beginning to fade. It was amazing!
Would definitely recommend this product!!

NicoleRose C.
Feb 13, 2013
I have always been a fan of Revlons Colorstay line. My biggest complaint about their long wear lip colors is how they dry out your lips, this new line they have does not do this. It goes on very creamy and feels great! it lasts pretty long as well. Not quite as long as the other colorstays they have, but good enough for me to keep repurchasing it!
---