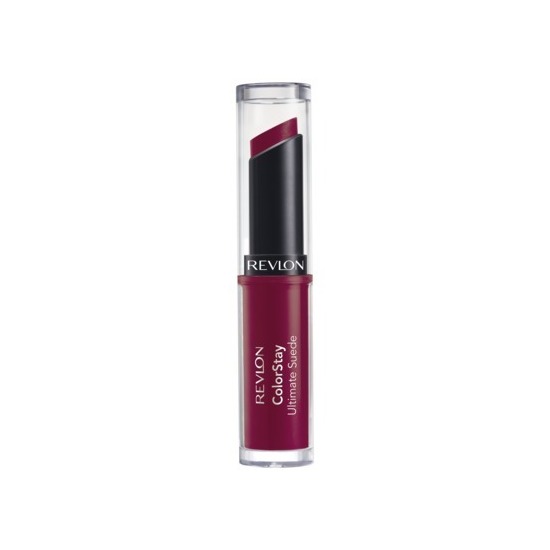 Rollover image to zoom
Reviews

Amazing color selection.
Revlon products never cease to exceed my expectations, but something needs to be done about their lip products. These lipsticks come in a variety of different colors. My main problem with Revlon lipsticks (especially the Colorstay line) is that it's really drying. Unfortunately, this product isn't exempt from that problem. It goes on smooth, but as the day goes on, the lipstick wears off. I feel like I have to put an extremely intensive balm on my lips before and afterwards just to provide some moisture. Another problem is the longevity of the product. It is marketed as a long lasting lip product, however, after a few hours, you have to reapply.

Pure craporama
I picked up a couple of these at Ulta for 2 reasons...1) buy one get one 1/2 and 2) Olivia Wilde was sporting the color Backstage in a picture and it was amazingly gorgeous and vampy and divine. So I got that one and Coutoure. Got home and swiped it on my lips and was shocked by the lack of color payoff. So I thought, maybe I need to wait a minute and apply another coat...boo! This is a glorified tinited lip balm and that's it. For 9.99, I was expecting waaaaaay more than that. Skip this. I'm returning mine. Boo, Revlon.
---