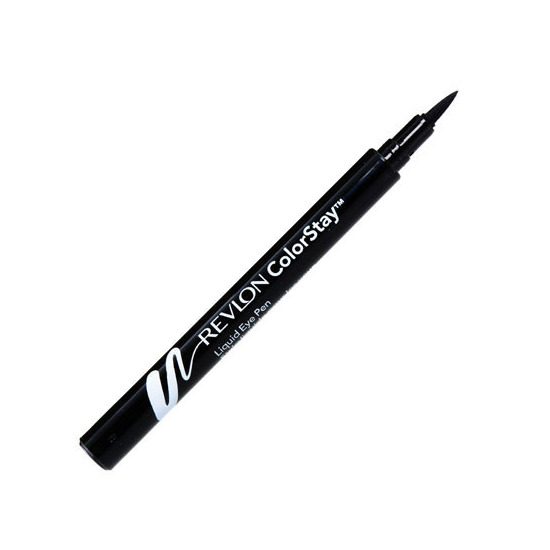 Rollover image to zoom
Reviews
I actually liked it!
I see almost everybody complaining about this eyeliner, but with all honesty, I actually really liked it.
The felt tip is thin but not too thin. The colour is really black (and does NOT appear grey). It glides on smoothly and I can do a perfect wing with this.
The only problem I have with it is that it doesn't last ALL day. Yes, it lasts quite long (as compared to many other hyped over eyeliners) but I just wish that it lasted the entire day.
Though, it is smudge and water proof.
Overall, I love it!

Shania Anne C.
May 13, 2014
I love it!
I havent had the money to buy the Kat Von D. So i was like "what the heck" and bought this one instead. I honestly think it's better! It doesn't flake and smudge by the end of the day like the Kat Von D because of my ... Oily (?) eyelids. So i might buy my second pen when it runs out!

I really wish it worked.
I was told this was a dupe for Stila's Stay All Day Liquid Eyeliner. Man, were they wrong. It smudges so bad. I've actually gotten comments because they eyeliner was- no joke- on my cheek. My lower cheek. Like the person below me said, it does the dry erase marker thing if you go over a line, but it's not very pigmented, so you have to go over the line.

Not a fan of it at all!
I wanted to try liquid eyeliner and I saw this at my local CVS. I tried it and I absolutely hated it. It kept smearing all over my eyelid. It took forever to dry and I had to keep taking it off. This was a total waste of money. It's not even dark enough. I wouldn't recommend this eyeliner to anyone unless they want to look like a raccoon.

This product was a waste of money for me. I could of just saved my $6 instead buying this. Usually I really like Revlon products. This pen swatches beautifully, but when you apply to your eyes it goes on streaky and doesn't even dry quick enough. Blackest black doesn't even look black, its so watery it kind of blends in with your skin. The finish of this product is pretty shiny also...which I wasn't looking for.
---