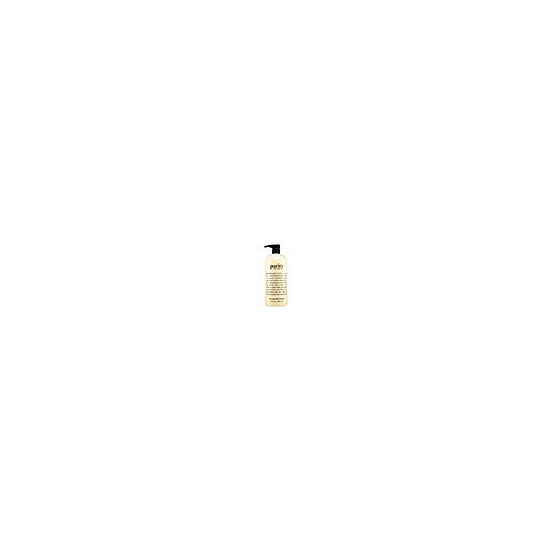 Rollover image to zoom
Reviews

NOTHING LIKE IT
I have combination skin, this cleanser is my holy grail. I like so many other use this cleanser with my clarisonic, I have tried so many other cleansers and I always come back to this. I have gotten to the point that this is that one item that I prob. will forever continue to buy. Purity made simple is also a great brush cleaner it takes allllll the gunk off your brushes, try it! of you haven't.

Used it for years!!!
I've been using this for about two years as my cleanser and eye makeup remover since my mom turned me onto it. I was skeptical about it really being able to remove all my eye makeup that I wear on the daily basis. But it does a FANTASTIC job! It's gentle, doesn't sting my sensitive eyes, and gets every last bit of eyeliner or mascara. It's not too heavily perfumed, so it doesn't bother my skin. I've never had any problems with this, or been able to find anything I like better.

Philosophy Purity Facial Cleanser
Ange and I purchased the 32 oz Purity Facial Cleanser two weeks ago from Sephora along with the Clarasonic Mia and boy is it AWESOME! Ever since I've started using this facial cleanser, my skin has been super soft and radiant! The cleanser itself lets off a wonderful, spa-like scent and it really, purely cleanses your face. You can instantly feel your face becoming softer and cleaner! I highly, highly recommend this product for those of you who are looking into facial cleansers! Also, this cleanser works super well with the Clarisonic Mia or Mia 2. Please give this a try! You won't regret it :)
Love, ANGELLiE

fantastic cleanser
i love purity- i use it at night- it not only cleanses my face and leaves it feeling super soft, it also doubled as a makeup remover- taking off everything including my eye makeup! it doesn't sting or burn my eyes either. fantastic.

LOVE !
I got this as a free sample from Sephora when I used my beauty insider points. Boy was I in love with this !! The first time I used it it made my skin feel like a babys butt haha and all the times that follow was the same! It never dries out your skin. I think it moisturizes your skin. I love to use this to cleanse my face before I go to sleep. It's just tooo comfortable.

Christina G.
Aug 11, 2011
Use it religiously.
I use this product every night to take off my makeup. With other cleansers, I have always had to use eye-makeup remover before cleansing or the cleansers have really irritated my eyes. This product is gentle, non-irritating, but gets everything off. I use a lot of water-resistant eyeliners and this takes everything off. Some nights I will have to go over my eyes twice with the Purity to make sure I've gotten everything off but it does get it. The only things I've noticed that it doesn't take off are some waterproof mascaras and liquid liners (like MAC).

My Holy Grail Facial Cleanser!!!
So one day, while in Sephora, I saw a small 3 oz bottle for $10. I thought I would give it a try. If I didn't like it, Sephora has a great return policy. That was about 4-5 years ago and I have been a dedicated user ever since. I have used it daily as my facial cleanser. It removes all my make-up, including the waterproof mascara and waterproof eyeliner (Smashbox Jet Set). I tried that "open your eyes while using this stuff trick" and it really does not burn or sting. It is free of strong, obnoxious fragrance. Also, I don't get the tight skin feeling I experienced after using other facial cleansers. For most products, my success measuring tool is repurchase. One does not repurchase a product unless they really like it. Let's just say, I buy this stuff in the large 32 oz bottle and have repurchased that 32 oz bottle many times over.

Works pretty good.
It's a very creamy consistency and it doesn't lather. If you get some anywhere near your mouth ... your gonna have a funky taste on your tongue for a while. It did get most of my makeup off. I had some mascara left. It has never removed everything when I go over with toner I have a small amount left. I do give it this though .... my skin feels and has been looking better. I'm not sure if I was too harsh before on getting that squeaky clean feeling. This gives you a clean and moisturized feeling. I think it's great. I have the huge container so I try to switch to my other cleansers. The only bad taste in my mouth on this is ... the bad taste in my mouth! lol.
---