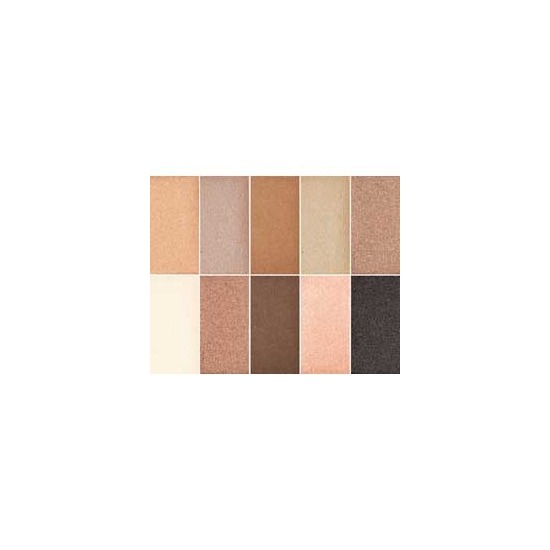 Rollover image to zoom
Reviews

Love it!
This is one of my favorite makeup items I own. The shadow colors are all wonderful and perfect for a casual look. Some are matte, and some are shimmery. I like that the shimmer is subtle and not obnoxiously glittery like I have seen with many other palettes. The shadows themselves are all very silky, pigmented, apply easily, and they don't produce much fallout, if any. I would buy this again but it has been discontinued.

a nice palette to have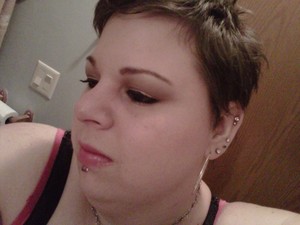 OK, so I rarely go for a neutral look. But when I do, this is my *go to* palette. The colors are velvety smooth and blend beautifully. You can do a nice neutral look, or a beautiful dark smokey eye with this palette. It's a must have because everyone should have some neutrals in their collection. And at only 10-12 bucks, you can't go wrong with this palette. Also that beautiful light pink, they need to release that by itself, I ADORE it!

kind of disappointed
I ordered this online & was so excited when I got it in the mail!! Then I swatched the shadows & realized that half of them look the exact same! This palette would of been amazing if the colors actually swatched like they look in the palette. If you dont mind a few of them looking the same then this is a great palette
It's okay but can be better.
I think the colors in here are beautiful, I like the sleek packaging and the price of this palette is nice. It was about $11-13. However, what I found disappointing was that some of the eyeshadows weren't as pigmented as expected. Like Meg said, most of these colors actually turned out to look similar when it is swatched. Preferably, I think that they should have added some more warmer colors. I'm not sure it it's only me, but I found the eyeshadow to be too powdery/chalky. Nonetheless, I would still use this palette.

Love my (champagne) & caviar!
I really love the champagne colors in this pallet! This has everything I need to make a smokey champagne, a soft pink, and natural looks. Love the pigmentation. This and my Wet n Wind color icon "Walking On Eggshells" pallet may be all this gal needs!
Beautifully pigmented at an awesome price.
This is my go to palette if I'm in the mood for a neutral eye. The colors are nicely pigmented and easy to blend. It's very smooth, almost creamy and not chalky at all and the black color can be used as a dry liner and shows up quite beautifully. (not crazy about the big logo on the top of the palette, but that's easily taken care of with a blast of spray paint). I will be purchasing the other palettes and gifting a few to my sister and sister-in-law. :-)

Along with other products from NYX that I've purchased this has been an amazing one. I've had this palette for close to a year now and all of the colors are just as pigmented as the day I brought it. I use this palette for my go to neutral eye and carry it around with me where ever I go. It's great for whenever I feel the need to turn my neutral eye into a night time look. The palette has different eyeshadow finish such as matte and shimmery which is another bonus. Overall this is a must have especially if your a beginner in the makeup department.

Amazing product and amazing price! I purchased this palette about a month ago and I have been using it everyday. I love all the neutral colors. You can do so many looks with this and the compact size makes it travel friendly. This would be my emergency palette when I am on the go. When I am in a rush and sometimes I forgot to put on gel liner I carry this with me and I use the black shadow as a liner and works amazing. Haven't experienced any fall outs yet. So far so good. Another bonus is that every shadow is extremely pigmented and so easy to blend out. Overall I love this palette. I use this more then my UD Naked palette. That says a lot haha.

When all else fails, I use this palette
It's a great alternative to the Naked palette, which I had purchased long before the Naked palette came out. I STILL love these colors, and actually like to use the matte brown for my eyebrows! This is the one palette I would bring with me to travel if I had limited space. I LOVE THIS! In some cases I prefer it over Naked because it isn't nearly as shimmery, and sometimes I don't want that much shimmer.
---