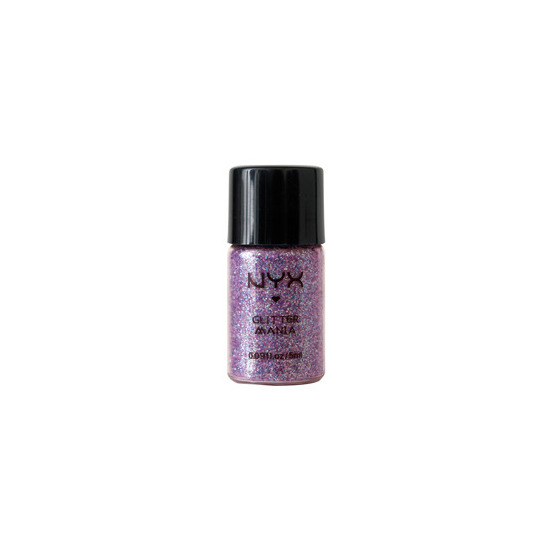 Rollover image to zoom
Reviews

Great!
I own disco ball, gold and purple. I use these glitter powder often when I go out and when I want to stand out from the crowd, and it is perfect for that! The jars are really tiny but they last a long time! I attached a photo of a look I made, using 'purple' on the lid. As you can see it is a light purple color. These glitter powders are a great way to spice up your look, recommended!

Set your day off with some Glitter.
It shouldn't be a surprise that these glitters by NYX are nothing short of amazing. They pack a punch and set a high standard for cosmetic glitter in the makeup community. I have been using these for a few years now, and i will always go back for more. They are so universal! I purchased mine first online and recently at my local Ulta for between $1-3 dollars. Heres why:
-Small compact tube, with screw top lid to keep product tightly in place. -Small tube = harder to get product out (like NYX Pigments) -High shine glitter, Sticks well with a Glitter primer or adhesive (this is a must!) -Affordable and located in local Ulta & online (for me atleast) -Very small but plenty of product for endless fun. -Great cosmetic Glitter for Eyes, Lips & Nails or Body painting. - Lots of fall out, but hey what pigment or Glitter doesn't.
Pair these Glitters with the NYX Candy Glitter Liners and you will be set for any occasion! I personally love adding a hint of glitter to most of my looks. they add the extra pop im always looking for. I highly recommend you pick these up if your a Glitter Gal too :)
---