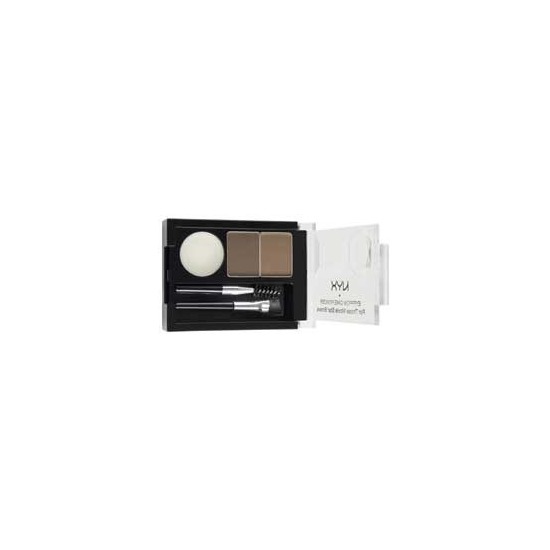 Rollover image to zoom
Reviews

I REALLY LIKE THE WAX!
This NYX eyebrow powder kit trio is a great product for a beauty guru! The wax tames the brows, making them look very clean and precise. The eyebrow powder is not a harsh/dark as an eyebrow pencil. I use an Eco Tools angled eye shadow brush to fill in my brows and they turn out perfect every time, thanks to NYX!

Great!
Affordable and of superb quality. I use this everyday to fill out my brows and give them a Hepburn appearance. I would highly recommend this product; however, if you do get it, use a better quality brow brush. I find that the brush that comes with it puts too much product on, while a professional brush applies it much better! 😊

I think what makes this product really great is the price, it's difficult to find inexpensive brow wax with/out the powder. I feel like my brows won't fall out of place within hours of placing the wax on. I use the lighter brown to fill in my brows and it's really the perfect shade. The colors are nicely pigmented that I also make the powders multipurpose i.e. to set my brown cream eyeliner or brown pencil eyeliner on the waterline.
---