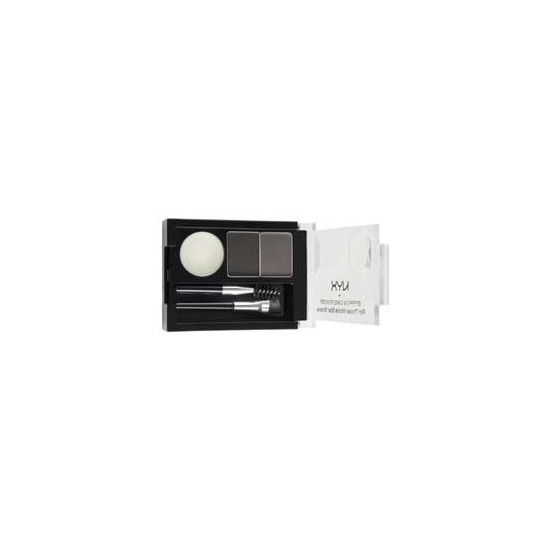 Rollover image to zoom
Reviews

Brittney Chloe H.
Feb 10, 2011
I can't believe how affordable this is! I love how easily this glides on and fills my brows. Because I have very black hair, the black works perfectly and so does the gray. I can control the intensity of the colour depending on the makeup I'm wearing that day. The only thing that bugs me is probably the applicators that come with it, they're very short handled and I find that if I use my EcoTools angled liner brush, it doesn't deliver the same intensity and pigmentation. I'd rather suffer with the short applicators tbh :p

I really like this product, it stays on for a long time and theres two different colours to use depending on your look for the day. The gel is alright but most of the time I don't bother to use it. I definitely prefer the powder to using pencil, it's not as harsh looking especially since I use a darker colour. The price is also really great.

Works for me!
This has everything - wax, powder and applicators - at such an affordable price. I don't use the spool or brush, but the powder itself is great. Good staying power and I could play around with two different shades.
The wax isn't something to shout about - I prefer using a wee bit of Vaseline instead, but it still works especially if you pop this into your handbag for touch-ups on the go.
---