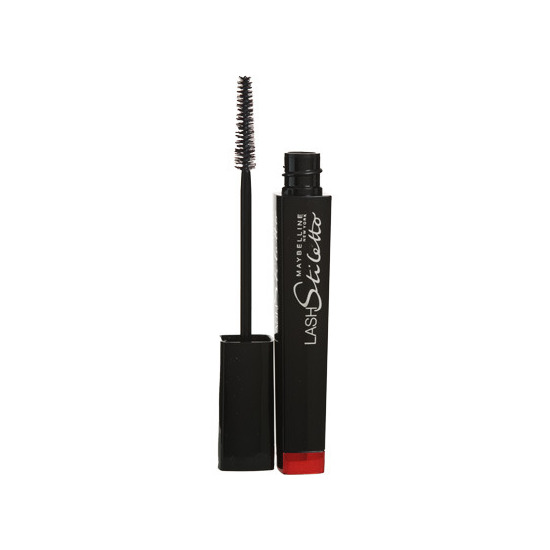 Rollover image to zoom
Reviews

one of my faves
I love lengthening mascara, & this one delivers. I love long spider lashes. When I use volumizing mascaras my lashes look short. This mascara can be worn lightly, or multiple coats & doesnt clump.
I LOOOOVE THIS MASCARA FOR LENGTHENING!!!... So I will use this one when I'm in a hurry ..for the price and for 2-3 quickie layers it separates the lashes and definitely works with a number of different types of lashes.... I have recommended this one to several friends and no one has complained!!...I get the regular Lash stiletto ! this one seems to have a red brush?! Product glides on and is non irritating!

This is my FAVORITE mascara
The first time I used this product I instantly fell in love, it makes my eyelashes super long and I love that. I like to wear false lashes as well but sometimes I do not always have the time to put them on and it nice to have a mascara the gives you the same effect. I have been wearing this mascara for about a year now in the past I would wear cover girl mascara and I thought that my lashed were long until I tried this one. I usually purchase this item from either Target or Walmart for about $6.00 and I always get it in Very Black because I love my lashes black and very long. Long eyelashes makes your eye makeup appear more dramatic which is something that I like. I do not get the waterproof one because I do not like waterproof mascara I have tried it in the past and did not like it, I know that some women only like/wear waterproof mascara so you can purchase Maybelline Lash Stiletto Mascara in waterproof if you like. So far this is definitely one of the best mascara's out there and I recommend this to all of you divas, if you are looking for a new mascara to try out give this one a chance and I am sure that you will like it. This mascara does not flake or get clumpy like other mascara's it goes on very smooth and it easy to wash off when you are taking your makeup off at night. Overall I love this product and this will probably be the only mascara that I wear for a long time to come.

So Dramatic!
This mascara is amazing for those big, long, thick, dramatic lashes that you might want to wear out clubbing, to a party, or a dinner/wedding. It does clump a little, not much but it does a bit, but if you take a spoolie brush or an old mascara wand and just run it through your lashes it should get rid of that easily. The packaging is the most ADORABLE packaging I've ever seen for a mascara, and it goes with the name perfectly, since it is a stiletto heel. I love how there is a variety in colour for this mascara, varying from Brownish Black, Soft Black and Very Black. I own it in Very Black, but I did makeup for a friend last year using her own and she had 'Brownish Black', and it looks a lot more natural for blonde lashes. :)

better than the average
I think this mascara works best on those who dont wear a lot of eye make-up daily because it does give you length but doesnt make them look fuller. My lashes look really long when I use this but i feel like it just needs to make them look more dramatic. It isn't the best, I have yet to find the perfect mascara.
---