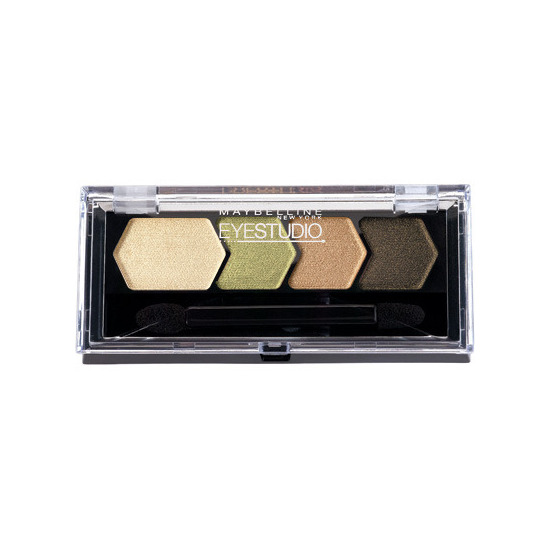 Rollover image to zoom
Reviews

eh..
I found these shadows to be pretty basic. Nothing too great about them & it really annoyed me that there was so much fall out. The colors are nice & all just wasnt a quad that I thought was too special so I gave it to my niece after the first time I used it.

This palette is amazing!!! The colors are so beautiful and it compliments my skintone really well. The eyeshadows itself is very pigmented and blends really easy. My only thing with this palette is that I wish they would put a matte highlight in it instead. Overall great product.

Best drugstore eyeshadow I've ever used!
Usually when I buy a drugstore shadow I'll use it for a week and then forget about it. I bought this quad a few months ago and it's still sitting in reach on my vanity. I haven't put it away yet!
These colors are extremely pigmented and blendable. The glitter is very fine and adds a nice shimmer to the eyes. It's not over the top or chunky. They blend easily and I don't notice much fading if any throughout the day. The colors in the quad I bought all look beautiful together and are very versatile. I can use this quad for daytime and nighttime loosk.
Overall I'm so happy I bought this quad and hopefully I'll purchase another one soon!

Nice!
These eyeshadows were so inexpensive that I couldn't help but to snag a few! I feel like they are really nice and creamy, and they really remind me of Stila's eyeshadows. The glittery colors seem to have a bit more fallout, but not to the point where it is unbearable :) I really like this and I would recommend them if you just need a few colors to add to your collection.
---