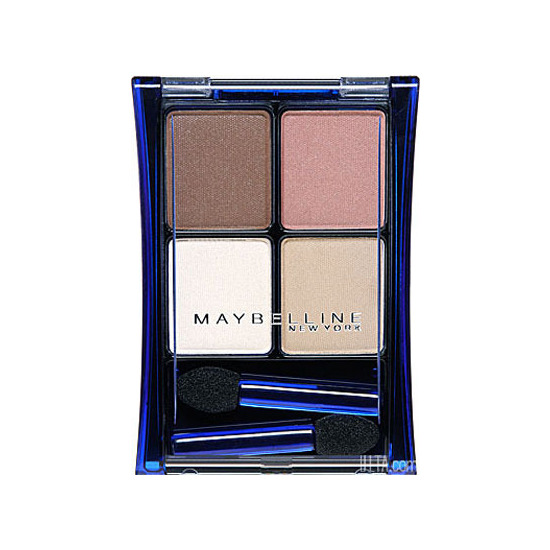 Rollover image to zoom
Reviews

bang for your buck
this is great for those getting starting with makeup and budget conscious gals. The eyeshadow goes on smooth and blends well, its pigmented and the colors really pop especially when you use it with primer. This is perfect for regular daytime looks and you can amp it up later on for night outs! small and compact, very easy to bring with you for reapplication.

Mary Anne M.
Oct 14, 2012
Sheer, Neutral Pigmentation, Great for Beginners & Daytime/Office Looks
I purchased the newer version of this quad (long liner pan, large base pan, smaller eyelid/crease pans) and I have noticed that the pigmentation in the newer versions of this quad are a bit chalkier and lackluster compared to the formulas of the version before (all pans were the same size). I have not tried the earlier version of Designer Chocolates though so old/new versions aside, I found this product to be so-so.
In their pans the colors for Designer Chocolates appears intense and are beautifully coordinated, but on application the pigment is chalky and dry, making them difficult to lift from their pans and even more difficult to build the intensity on the eyelids. Granted, Designer Chocolates is intended to look natural so this is probably why the pigmentation is so sheer. But I really appreciate the rosy-pink crease color as this significantly brings warmth to the eyes that's actually noticeable. I recommend this be worn with a primer, as otherwise you will probably not notice any color.
This is a great starter palette for beginners; you can't mess up. It's also a good everyday quad for day wear and for office looks, and it's very affordable at $4–$5. I personally would not repurchase this as I prefer stronger pigmentation and easier application. I am absolutely in love with Maybelline's Eye Studio Color Plush Quads, which are twice the price but softer/silkier in texture and better pigmentation, and with their Eye Studio Color Tattoos for their waterproof formula and shade intensity. But for those who just need the bare basics at an affordable price, Expert Wear quads are good enough.
---