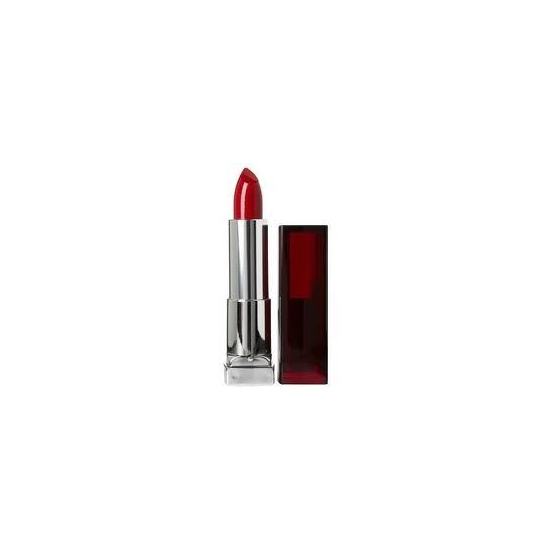 Rollover image to zoom
Reviews

I have tons of them!
I purchased this in Very Cherry last weekend. They say red lipstick doesn't look right on dark girls. I took a chance with this one and it came out pretty! It doesn't dry out my lips like most lipsticks. That's definitely a plus in my book. I also own Crazy For Coffee and Toffee Tango.

My first lipsticks!
When I was young, I asked my mom to bring me back something from Las Vegas (she was on a trip). Anyhow, she came home with Maybelline very cherry and red revival lipsticks. I LOVED THEM! I wore them all the time. This makeup product holds a special place in my heart and on my lips! Amazing pigmentation, all around great product. Xoxo~ Kenna 💕💎

Very pigmented lipstick! It feels amazing on the lips, as well. The staying power is pretty great. I haven't got around to purchasing more from the ColorSensational line, but I need to!

My go to red lip!
Very pigmented and long lasting. Also it feels amazing on the lips! Maybelline lip products are definitely one of my favorites. I have to purchase more from the ColorSensational line!
---