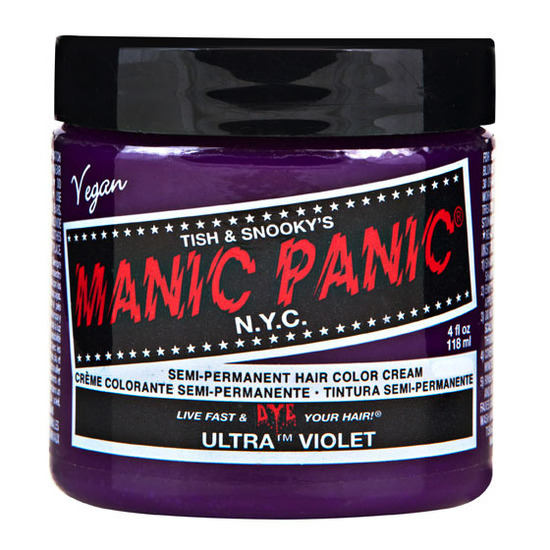 Rollover image to zoom
Reviews

Great Color, Fades Fast!
I loved the color! It was vibrant and beautiful! One of my favorite shades of purple. It is like the swatch. Like a purple iPod? However, it faded extremely fast. Within' two washes hair was dusty purple pink. I have used other semi permanent colors from different brands, and they have held up more.

Washes out fast!
I LOVED how bright this purple is supposed to be but it washes out of my hair so quickly--and I only wash my hair once a week! When I dye my hair, I leave it in for at least 3 hours and apply a color sealer to try to lock in as much as I can. Overall I will never be buying Manic Panic again because its just too much upkeep for a color that will only last me 2 weeks.
---