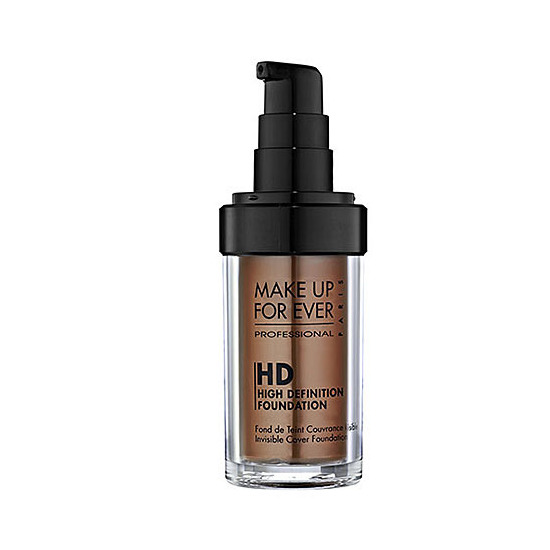 Rollover image to zoom
Reviews

Perfect!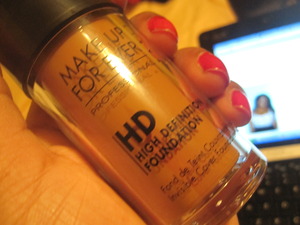 Got this today and I adore this foundation! It feels and looks as though I have nothing on no matter how much I put on. It covers up blemishes pretty well since it's buildable. This takes out the most beautiful photographs with and without flash. It lasts pretty long and it maintains a natural glow which I lovee. I really wouldn't mind buying this again ; I'm completely satisfied and impressed. I would recommend this to everyone!

The Best Foundation Ever!!!
I love this foundation!!! I have used so many other brands of foundation and this is the only one that worked for me. MAC makeup is too cakey and my face feels heavy when I where MAC foundations. This foundation is very light weight and it looks and feels like you are wearing nothing! I have been wearing this foundation for years and I will never go back to wearing anything else. Everyone always tell me that my skin looks so flawless. It's because of this foundation! I LOVE IT! n_n

in love
so, im usually a mac lover, however several months back i tried the MUFA HD foundation, but was unable to really get to enjoy it at the time. Several weeks ago i decided give it another try, and i feel in love. The variety of shades makes it quite simple to get perfect match and gives amazing coverage. The only problem i have with the product right now is that it is quite expeensive, but i'll pay the cash for the product at this time

Great Product for a Night out.
I love this foundation but I only wear it out at night. During the day I got for a lighter coverage. But if I'm going out to dinner, club, part, etc than I will use this instead. I went to Sephora to pick this up and had a worker pick my shade, which ended up being a tad bit dark but I just add a tad bit of Amber to get my right match. It's a bit heavy and the coverage is medium-full. It looks amazing on! Though I do wish it was a bit dewier than it is. Overall a very good product!

I wanted to like it...
Well I bought this a few months ago from a recommendation from a rep in Sephora. She colour matched me in store and I was happy and all set! I wore it a few times on my own and always had this look of being overly done that I didn't like. Also the more I would look at it the less I felt it was a good match. I also started to break out on my cheeks but I am not completely sure it was from the foundation. The coverage is medium to full coverage and I guess I just don't need that heavy of coverage. I would still recommend someone to at least get a sample and give it a try. I won't be re purchasing. http://nopainnobeauty.blogspot.ca/
---