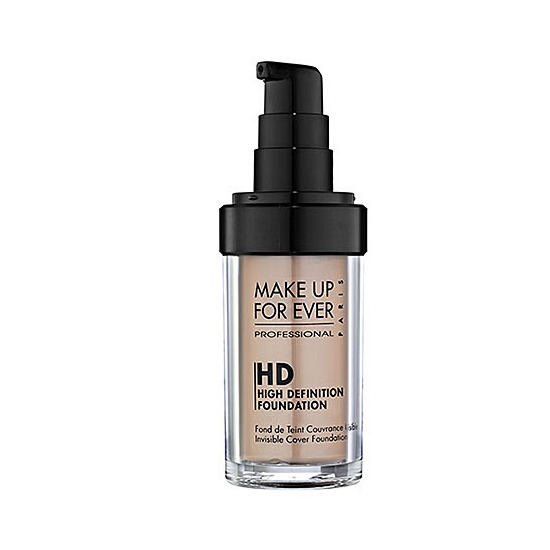 Rollover image to zoom
Reviews

The worst for my skin!
Yes, it is invisible on camera, definitely not in real life. It made me break out so much, I just stopped trying to make it work for me. It cakes up so easily, it's impossible to work with. If you're a makeup artist for film stars, this is perfect, if you are a film star, this is perfect, if you're not remotely important and on television DO NOT BUY

Best foundation EVER.
This foundation is the best makeup purchase I have ever made in my life. It has EXCELLENT coverage. It covers my darkest acne marks with ease, and you can build coverage. It feel so nice and smooth on my skin. I have dry, sensitive, acne-prone skin, and this has helped me in all of my skin issues. It gives my face a moisturized look, without an oily finish, it doesn't irritate my skin, and best of all, it lets my acne actually heal without pore clogging ingredients. I am not clear ever since I started using this foundation. It stays on forever, and does well in heat and humidity. It also stays true to its color instead of turning orange. I found that also pairing this foundation with the MUFE HD Color Correcting Primer in Green, makes the application even better. My skin looks completely flawless, and I have gotten so many compliments. My boyfriend said my skin even looks better with this makeup. I love how this doesn't transfer either, and no matter how much coverage you want, you won't look cakey.

This is one of my Go-To Foundations! I love the rich colors, and sheer finish of this product! I have dry skin, and I never feel like its flaky or chalky, just that it produces a beautiful radiance to my skin! I get compliments all the time on my skin when I wear this!
Don't have the money to spend on this product? Read my blog http://elysemichellemakeup.blogspot.com/ Where I tell you about this product and its less costly competitor!
---