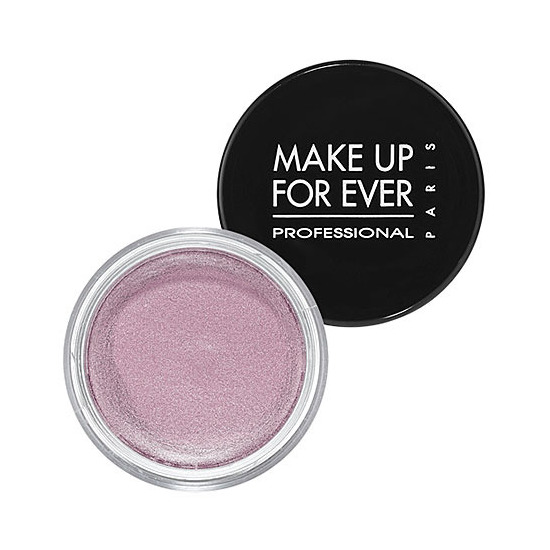 Rollover image to zoom
Reviews

So glad I bought it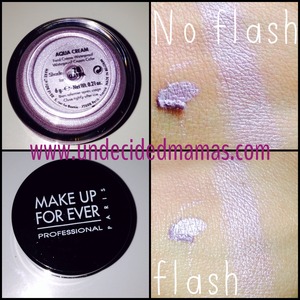 This is my second MUFE purchase and so far I have not been disappointed. I decided to buy this with a gift card I received during Christmas time. I was trying every single color they had but only liked the purple. It blends easily, highly pigmented, smooth and creamy. I love this eye cream! I tried it on yesterday and when I woke up this morning it was still on. I know I should have washed my face last night before bed but I knocked out after being out all day. It is gorgeous when worn alone, I am sure you can use it as a base for more shadows in the evening. I would recommend it to anyone!

Excellent cream colors.
I have these in #2, #21, #3, #18 and #22, and I'll touch on each one in this review.
These are very pigmented cream shadows, similar to MAC paint pots, but even more long-wearing. They apply smoothly, and the color on your lids will match the color in the pot in 2-3 layers, depending on the color. The colors I have are safe for the eyes and face, but there are colors in this range meant only for lips and face. The sephora website has details on which shades are approved for which areas.
They are easy to blend out, and set after 30 seconds or so. Working quickly is necessary, but in return you get a very long wear time. I've had mine for about 6 months and use them frequently. I have not had them dry out at all like another reviewer, but since this is a cream product and a water-based one, it will dry out more quickly than a non water-based cream. The packaging is airtight, and does not contribute to the product drying out.
These can be used as a base or as a shadow. If you have non-oily lids and aren't prone to creasing, you may be able to use these instead of a primer. If you have oily lids or your shadow creases on you, I'd recommend using a primer first, then layering these over the top. I do find them pretty near waterproof; I've been wearing #2 this week in 95degree heat and haven't had any meltdowns.
#18 is a sheer pink-lavender, and is a good example of how these can be used as a base to enhance an eye look. I like to use it as a base when I'm doing any kind of purple or light-neutral eye. It lets just the smallest amount of lavender shine through, which I love in summer.
#3 is a good example of how the colors are buildable. A thin application of #3 (silver) blended well gives a soft, sheer, shimmery sheen of silver (Alliteration FTW!) If you build the color up, you can get a nearly opaque, metallic bright silver color. Some days I want to shine, some days I want to channel the tin man, so the fact that one product works for both makes me profoundly happy.
#2 (steel) has proven to me how long-wearing they are. I've been applying two thin layers of this all week in an incredible heat wave, and have had no melting, no creasing, no flaking and no fading.
#21 is a vibrant turquoise and is a great example of how pigmented these are. In addition to using it on the lids, it's great brushed into the brows and set with shadows to rock the bright brow trend. It holds onto any shadow you place over it very well, but has enough color of it's own to work without help from other e/s.
#22 is an emerald green color. It's also very pigmented. (I like to put a little of it on a pencil brush and use it to cut my crease. It also doubles for me as a liner, when I apply it with an angled brush.)
I really do love this product. The $22 pricetag isn't abnormal for similar products like MAC paintpots, Stila Smudgepots and Tarte emphasEYES.
---