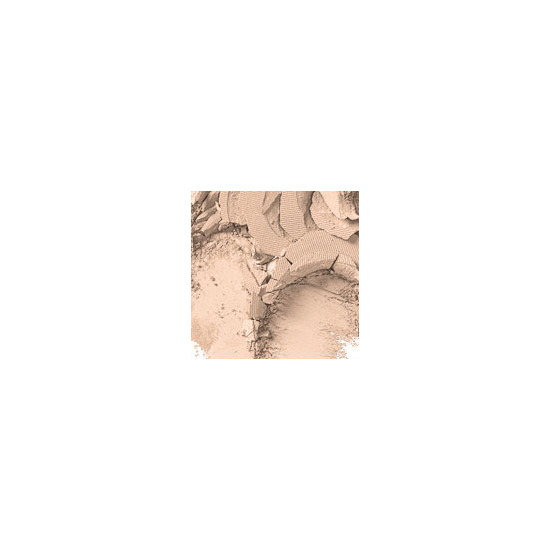 Rollover image to zoom
Reviews

Best Full Coverage Matte Powder Foundation
Let me start by saying, I thought I would hate this foundation. I thought it would look cakey, break me out and turn into a mess on my face. I was so wrong! Considering I have oily combo skin and this is a full coverage powder, I experienced no caking or creasing and it left my skin looking poreless and soft. I love this powder for summertime use when I literally have 5 minutes to get ready and run out the door. I have sensitive skin and it didn't upset it, nor did it break me out. I find it's slightly drying in the winter, though, but other than that, it's very silky and makes the skin look beautiful. The only warning I have is to ditch the sponge. The older, oxidized powder left on the sponge will alter the colour of the fresh powder you're applying. If you're insistent on using a sponge, either clean it daily, or use disposable ones. My personal application preference is with a kabuki brush or a very dense powder brush.

I don't care for the applicator that comes with the compact, so I just use a face brush to apply this foundation. I don't like to pile on tons of face makeup, so what I like about this foundation is that I can just apply it with a dampened brush and I get great coverage. I also use it to fix any mistakes when I do my brows or to conceal the color of my lips.

Jamie Lynn P.
Mar 1, 2011
Like your favorite pair of jeans...
...this baby never goes outta style. I have been using MAC Studio Fix Plus Foundation powder since I was 16 years old. While I'm not a huge fan of MAC's foundations in general (they are too reactive to most ppls skin) this powder foundation is one that I never leave behind.
At any one given time, I always own two of these: One to carry in my purse, and one to keep at my vanity at homebase. Currently I'm wearing N4 and apply with a MAC Kabuki brush (SO much softer than Bare Escentuals brushes, btw). It evens out my skin tone, lasts all day, and doesn't clog my pores.
On good "face" days, I use this by itself. On "okay" face days, I put it over a tinted moisturizer and on "ick" face days set my foundation with it. It applies beautifuly in all situations without being too powdery and never cakey. It is the perfect not-too-sheer/not-too-heavy alternative to things like Estee Lauder's Double Wear powder (I'm color: Ecru in that).
Oooo and don't forget that you can Back 2 Mac these babies. Save 'em up and turn six in for a free Lipstick! My picks: Craving and Cosmo
---