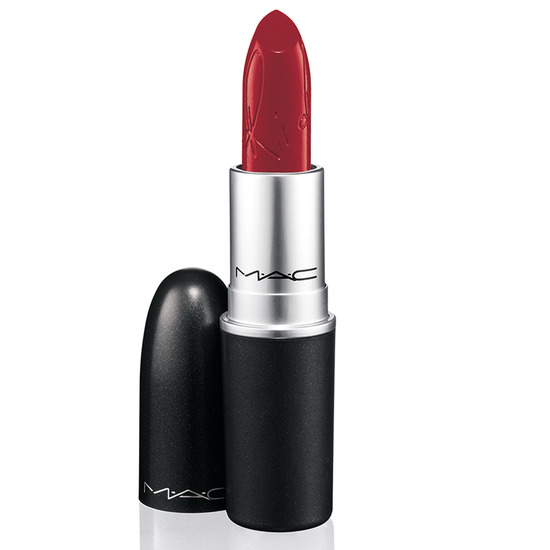 Rollover image to zoom
Reviews

Jacquelyn J.
May 14, 2013
The most amazing red liptstick ever!
Ever since I purchased RiRi Woo, it made me fall in love with reds all over again! It is a gorgeous shade that lasts throughout the day! It is a little drying and will need to exfoliate your lips first and apply lip balm before you apply this lipstick on your lips. I will be getting another RiRi Woo when it launches again online!

LibertyPaige X.
May 12, 2013
IN LOVE <3
I really loved the ruby woo shade so this was a must have for my collection to! it smells so good (like vanilla) and it lasts all day long!! its a retro matte and can be quiet drying so make sure you have well moisturised lips! if you can still get hold of this colour then its a must have! if not wait till june and it will be so worth it!!

Obsessed!
I am obsessed with Riri woo! It's perfect in every way! Color, lasting power, finish, undertone, and packaging is all on point! It's a perfect sexy retro matte red with a blue undertone which is very unique and flattering on all skin tones. The only complaint I have is that it can be drying but that's solved by using a really moisturizing lip balm before application. Other than that I am Obsessed and it's my go to red

Missed it
Love it bc I'm a Mac junkie but rubywoo with cherry liner gives the SAME EXACT LOOK, beautiful shade regardless. Plus lip liner helps the lip shade last longer. It's not a must have in my opinion unless your a collector or easily was able to get your hands on it. Or a Rihanna fan.

Similar yet different
I am one of those girls who lives for the perfect red lip. At one point I wore Ruby Woo nearly every single day this fall and winter. With that being said RiRi Woo is subtle remix of Ruby Woo. The color is the exact same as Ruby Woo w/ the exception of a small change in the undertone that makes it appear a smidge brighter (maybe more blue was added). Another difference is the formula, which to me makes this a better take on Ruby Woo. Although both are matte lipsticks RiRi is a lot less drying and goes on a lot more smoother than Ruby which really makes RiRi Woo a winner in MY book. Bottom Line: If you already have Ruby Woo and the formula doesn't bother you, or just don't want to shell out the extra cash then you will be just fine w/o RiRi Woo when it is re-released in June. I however will try to get my hands on another one just for the formula alone.
---