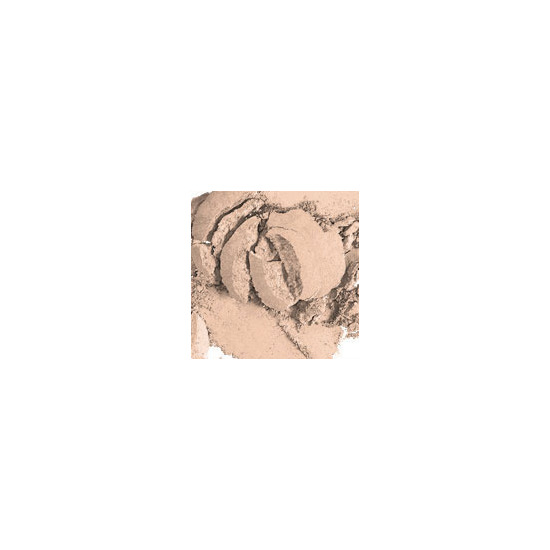 Rollover image to zoom
Reviews

LOVE the product
I purchased this together with the face and body foundation and concealer. Used it on my wedding day and i was very proud when everybody was asking what makeup I was wearing beacuse it complimented my skin! i love the fact that it is very light on the skin and is fragrance-free.

Love Hate
So this product is one of those I love it but I hate it ones. I bought it to use as a finishing powder for over top of my foundation, well when ever I use it for that I find my makeup looks cakey and I just want to wash it all off. But on the other hand on days that I don't want to wear much makeup this is very good all by itself and gives me a great finish. I don't think this will be a re-buy. It works great for a lot of people but I'm not really one.

Definatly re-purchasing
This was a total random buy for me. I wasnt so sure at first but after awhile of using it i fell completly in love with it. its light and doesnt cake up my face after a few hours (i have oily skin). I recently lost it and had to go to an old powder and it made me miss it even more! (thank god i found it the other day). It is expensive but itll last you a long while, even if you wear make up everyday.

I bought this as a setting powder. I normally cannot use any of Mac's face products because they are too loaded with things that are not nice to my skin. However, I really like this powder! Its silky and goes on your skin sheer and not cakey. It really helps set makeup and keep it put.

BEST POWDER I'VE USED
I don't usually use powders because I don't like the finish. This has a really beautiful finish and blends into the skin really well. This stays on SO WELL. I can take my makeup off after wearing this for a dozen hours and I can see it coming off pretty thickly on my makeup wipes at night. This works really really well as a setting powder as well. I haven't bought any in a while, and would like to repurchase for sure. My only complaint that sometimes it did feel like it was drying my skin just a tad. I don't really mind though. The coverage is super great, very build-able. I've worn it really sheer or really heavy and it always looked good. Love this stuff!

Looks good but NOT GREAT!
I liked this a couple years ago and wore it every day but as soon as I went organic and my face cleared, I could tell the difference of what it was doing to my skin. my pores were clogged and it became noticeable and my skin was just terrible after every use...I think you can become immune to this especially if your used to dousing yourself with chemicals and toxins. If you do use this then use it over primer or MACs strobe cream or over tinted moisturizer.
3/8/2013 After going organic and purging my skin...it looks so much better and healthier!! I still have light plus and started using it again and the only reaction I get are larger pores but they go back down in size the next day. I don't break out from MSFN or from face and body since it's water based...the only thing I completely dislike about the MSFN is the color range...they are all the same color range and only go from light to dark so if you have any yellow tint then this isn't for you but as long as you do a light dusting you will be ok! I can't use these wet like I want to because I will look two toned!
---