Reviews

Receive compliments every time!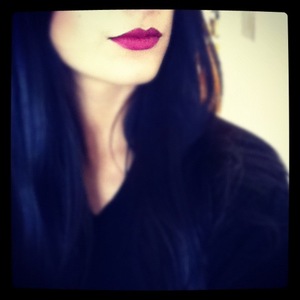 This is my all time favorite lipstick from MAC. its a deep blackish purple that looks great on everyone! You can wear it alone or I like pairing it up with Vino Lip Pencil from MAC. *picture has a filter on it from Instagram

Love Love Love this lipstick for the fall!
I love this lipstick. It's a blackish-purple shade which I personally think looks lovely on darker skinned ladies. This is my go to fall lipstick! I just think darker toned purples look better on my lips rather than bright (like Rebel). You've got to try this out. Most people are skeptical at first due to how dark it is but trust it looks gorgeous. I would personally recommend not adding a gloss on top because this color looks gorgeous on its own. xx

Not for the meek !!
Cyber is a very edgy fierce blacken purple. Personally I feel this is a lipstick for a fashion show or for someone who is on the fearless rebellious side of life . Anyone can pull this off with the right amount of confidence even though its very bold.Cyber also gives the whiter teeth effect which is also a plus. But if your like me who has this color but want to make it wearable for everyday use just mix it with a nyx jumbo eyeshadow base in milk to make a pretty lavender lip color . The pic is cyber mixed with the nyx jumbo eyeshadow base in milk.

Perfect for darker chicks!
This lipstick was everything I was expecting. A very dark blackened plum. Suitable for all skin tones, especially those with deeper skin. Pros: Great color payoff, non-drying, lovely finish, staying power. Cons: Can draw attention to flakes on your lips, not for everyday use.

Love it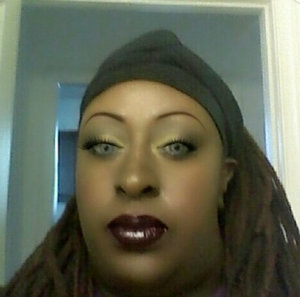 I accidentally stumbled upon this color while in mac looking to purchase talk that talk which was sold out. So browsing the lipsticks i saw this color and i really liked it so i purchased two of them. This is my fav go to purple color when i am looking to wear a dark purple lip.

Purple Black Love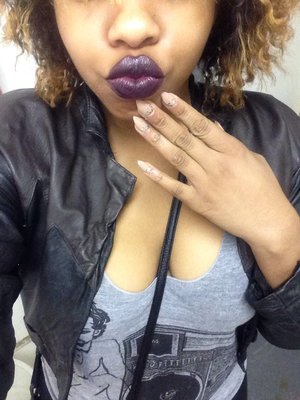 The perfect night time look, but it definitely draws attention and compliments throughout the day. This has been one of my faves since I bought it earlier last year when looking for black lipstick that Mac no longer carries. I'm happy I found this as it goes with EVERYTHING dark despite it being purple, and it's such a dark and even shade when going on. I do believe this is a satin finish, but if you've read previous reviews on Mac lipstick I've done, then you know some sans of baby powder on top of the lipstick while it's already on the lips will give the lipstick a matte finish.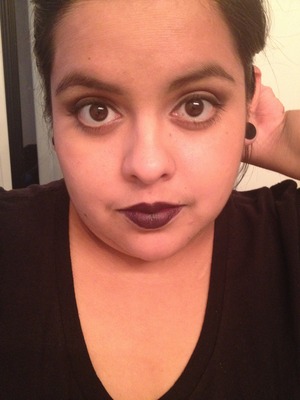 After several months of inner battling, cyber finally made it in to my lippy collection. I absolutely adore this colour, it's the perfect contrast to my regular red lip. It goes on smooth and the pigmentation was a lot better than I expected. Forewarning: make sure to moisturise and remove any dry and flaky lip bits.
---