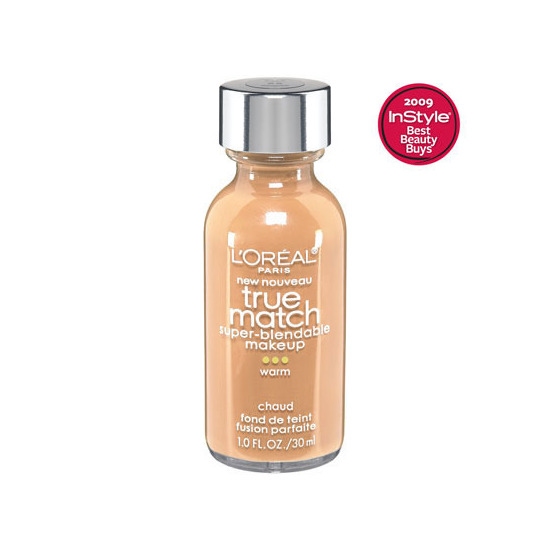 Rollover image to zoom
Reviews

Everyone should try this at least once
I absoluetly love this foundation for my oily skin it has medium but buildable coverage and feels very light-weight throught the day i have used it with and without primer and always with a moisturized face but have noticed it can get dry if i dont moisturize as needed thats the only bad thing i can say but other than that i love love love it its my holy grail drugstore foundation and i always get complimented and asked about it . U will not b dissapointed with this product.
Affordable, melts in your skin, dewy effect [if you like that]
Ok first off, I have combination skin, so my forehead and nose get pretty oily and around my nose gets dry, the rest of my face is normal. I have never been much of a foundation type of girl like trying/buying different ones on. I have only tried 2 foundations of my like 6 years of wearing makeup. One was some wet and wild one. And 2nd was Loreal True Match in natural buff n3 (for the winter). And I stopped there. other wise I dont wear foundation because they never EVER match my skin tone. mine has a yellowish tone and tan overall. I have tried on foundations (in the store, never purchased) and always hated them. Always flakey or gray. This foundation DOES NOT do anything of that sort. Has a buildable coverage. Although I wish it had a pump, but no big deal for me. I paid $7.79 at Target for it. Love it.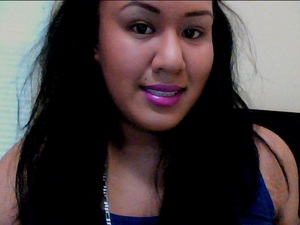 This foundation is AMAZING! I've been having this for a year now and has not failed me at all..unlike Mac..anyways...this product is VERY EASY TO BLEND, Full Coverage and its not heavy. IT ALL DEPENDS HOW YOU APPLY IT IF YOU WANT THE FEELING OF HEAVY FOUNDATION ON YOUR FACE OR NOT. After i put my foundation i put on my concealer on my trouble areas and smooth it out lightly and buff the edges of your concealer so it can blend in with your foundation you put on. and TRUST....I HAVE SCARING IN MY FACE FROM ACNE.
i purchased this item for 7$-8$
Use a Duo Fiber brush stipple all over face and then buff it in really good.

Awesome drugstore foundation!
um. Wow! I've heard many good things about this foundation from reviews on blogs and youtube. I always get a little intimidated when purchasing drugstore foundations, only because I can never be too sure if I'll get an exact match. After countless times of passing by this foundation and looking in the mirror while holding the bottles to my face to see which one would be a good match, I finally caved and bought W-7 Caramel Beige and to my surprise, it was a really good match for my skintone. The consistency of this foundation is somewhat on the liquidy side so be careful when pouring the product out of the bottle. This foundations gives great coverage and blends like a dream. This is now my favorite drugstore foundation. I gave this 4 1/2 stars because I wish it had a pump for sanitary reasons. But other than that, I love it!

So far, this is the only foundation that matches my skin and doesn't break me out
I've tried so many different foundations but, sadly, they all break me out eventually. So far, this is the only one that matches my skin (I have tan skin with yellow undertones) and doesn't break me out (my skin is sensitive to EVERYTHING). I'm still hunting for the perfect foundation - one that has a little more coverage and is longer lasting than this one - but I'm sticking with this until I find it. =)

I love it !:)
Love the oil free formula, Great coverage, amazing finish. Its not oily at all, & leaves your skin looking perfect, it doesn't oxidize, doesn't come off after 6 hours or more, looks super fresh & natural! AMAZING for a drugstore product! <333

This is the only foundation that works for me!
PROS: Natural-looking (except in flash photographs... see below) Cheap (about $10) Doesn't break me out at all (which is a miracle) Caramel Beige W7 matches my NC40 skin tone perfectly Medium coverage evens out my skin tone Blends very easily
CONS: Contains SPF which looks bad in pictures with flash Can get greasy and make me look shiny after a few hours Not long-lasting unless set with a loose powder (I use MAC Select Sheer) Still need to use a concealer
Application: For the best coverage, I dab a bit on each part of my face and then use my MAC 187 brush to buff it in lightly, in circles.
I've been using this foundation for 6 or 7 years because I haven't been able to find one that works better for me (every foundation at Sephora or MAC either breaks me out from all the heavy silicones or doesn't match my skin tone well enough). It's not perfect but I'll continue to use it until I find something better. I haven't tried MAC Matchmaster, Chanel, or Armani foundations yet so I have my fingers crossed.

It really IS a true match!
I can't even begin to tell you how many foundation mistakes I've made. Having such a dark skin tone with Asian skin means that most makeup manufacturers do not carry colors that perfectly match mine. I have a yellow undertone, some redness to cover up, and overall, very tan skin. I made the switch to L'Oreal True Match from MAC Studio Finish, and I do enjoy it. The formula is a little runny, but the coverage is heavy and can easily be blended out with a sponge or even just your fingertips. I make sure to wear a good moisturizer underneath to prime the skin, and then I set it with powder and a mist of toner.

Miss Manny S.
May 19, 2013
Hmmm... I think I like you
Pros 1) Lightweight -- If you hate the feeling of super heavy, cakey, thick foundation, you'll love this formula. When you pour this from the bottle you'll immediately see that it's pretty thin which gives that feeling that you're not wearing makeup
2) Coverage -- This foundations is VERY buildable. The coverage can actually be pretty intense if you want to build it up. The buildable coverage + the thin formula makes it very comfortable to get full coverage too.
3) Color Range -- I always struggle to find something that matches me perfectly. Some foundations are too red, too yellow, too dark, too ashy, etc. I can pretty much wear any of the 7's at different times of the year.
CONS 1) Longevity -- I do live in South Texas, so humidity here is kind of rough during the summer, but I always feel like towards the end of the day my face gets oily and I don't want to touch it because I'll start getting makeup on EVERYTHING.
2) Thin formula -- I know this is what gives it the lightweight feeling, but if you're not careful this will show ALL the texture on your skin. I absolutely MUST exfoliate before I use this or else I see all the little pores across my nose.
Overall, I really like this foundation. This could definitely be my go-to foundation if I find a primer to go with it. Anything that can both smooth and mattify really well would really push this into HG status. On its own, it's okay.
---