Old Fashioned Hemp-Derived CBD Gumdrops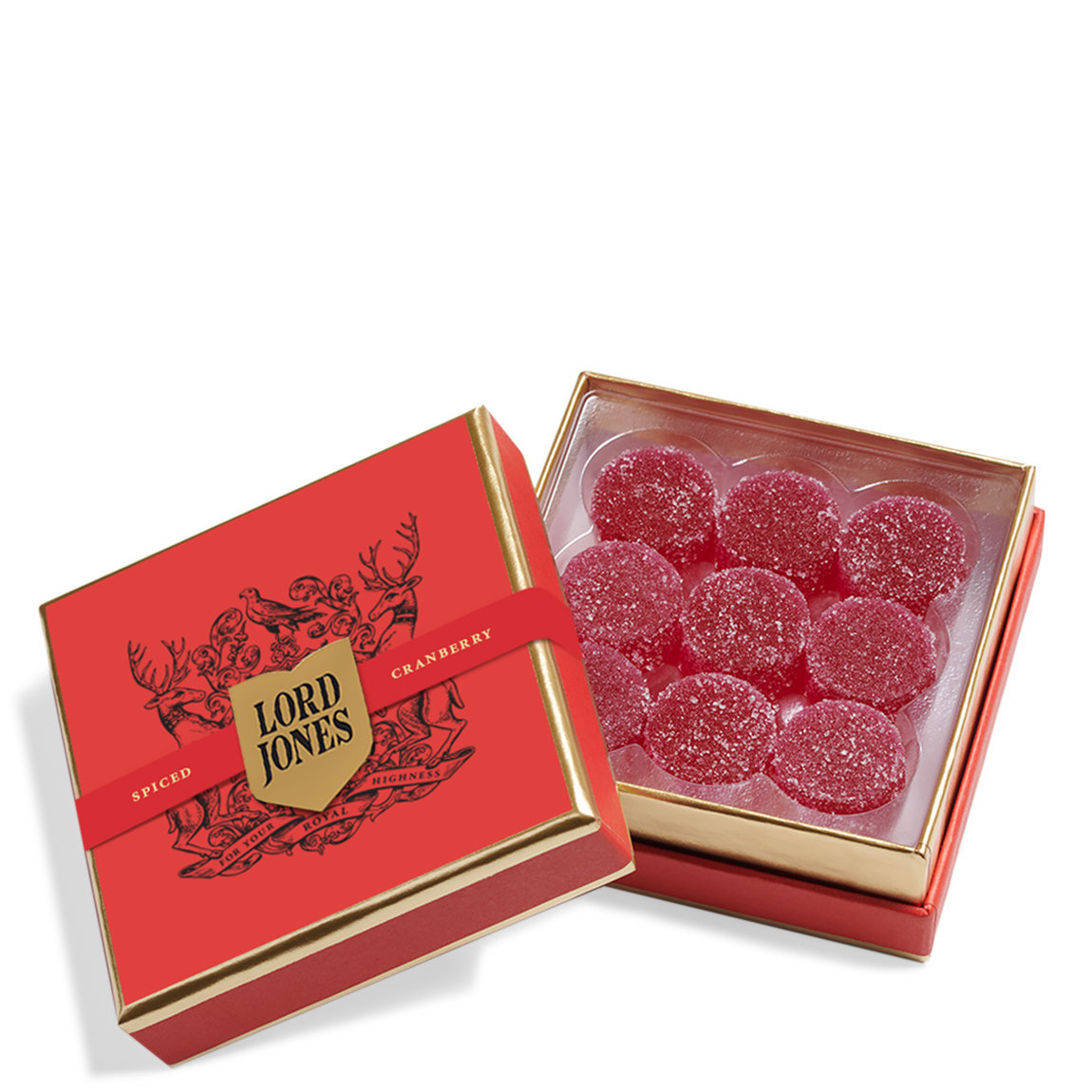 Lord Jones
Old Fashioned Hemp-Derived CBD Gumdrops
$50 USD
Product Description

About Lord Jones All Natural Old Fashioned Gumdrops

Find your daily zen with All Natural Old Fashioned Gumdrops from Lord Jones. Handcrafted in small batches, these soft, bite-sized gumdrops are packed with 20 mg of non-psychoactive, THC-free CBD, perfect for encouraging a sense of calm and well-being at any time of the day.

Why It's Special

Formulated with top-quality CBD extracted from select hemp cultivated in the USA
Flavored with natural lemon and strawberry fruit essences, and without artificial color or preservatives

How to Use

Take one gumdrop daily. Store at room temperature.

Other Details

Set of 9 gumdrops
Alcohol-free
Gluten-free
Preservative-free

---

These statements have not been evaluated by the FDA. This product is not intended to diagnose, treat, cure, or prevent any disease.

Ingredients

Shipping & Returns

This item is not available for delivery to the U.K..

Beautylish offers shipping throughout the U.K. on most items.

However, certain items are not eligible. These include aerosols and alcohol-based products (hair spray, nail polish, nail polish remover, brush cleaner, perfume, etc.), export restricted items, and items with licensing restrictions.

Beautylish's team of makeup artists and beauty experts are here to help. If you need assistance in anything from color matching to your perfect skin care regimen, we're here to help.

Reviews

Tasty gummies, effect very subtle for me.

I bought these gummies from Beautylish because shipping is quicker than the company website. Lovely packaging, aesthetically pleasing, tasty products. My order came just when my Aunt Flo came to visit. Took 2 of the gummies and within a few hours it seems to ease my cramps and makes me sleepy-relax which is pleasant. Happy to say this product works for me and I will be making repeat purchases of this gummies hoping one day Beautylish will carry the capsule form because the gel capsule delivers my preferred effect better than the gumdrops.