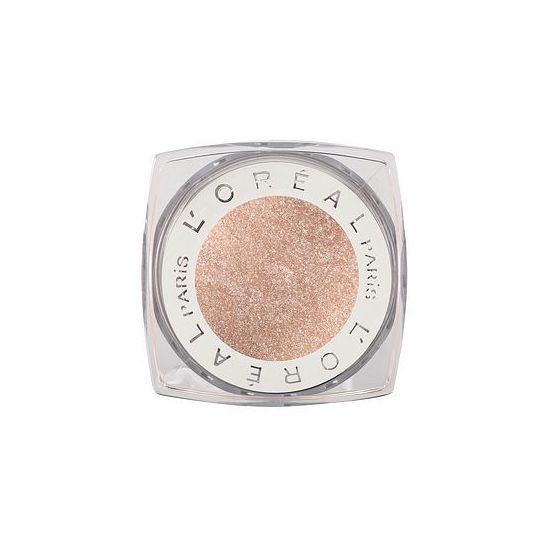 Rollover image to zoom
Reviews

i love this color even though it has that glitter mixed in with it (after using it, it left my hands a sparkly mess!) it is a beautiful light brown almost beige color i am tempted to buy some more of these colors but this product is more sparkle than it is color it is most likely because i got pretty much the lightest color but hey that's what works well with my skin tone!

Okay product.
Im still not entirely sure how i feel about this product. Theyre kind of on the expensive side for drugstore. they do have good pigmentation, but i find them chunky and hard to blend. Ive tried using a brush to put it on and it doesnt work to well. I find using my finger does the trick but theyre really hard to blend and make soft on the eye. I own 2 colors a light pink and a beigey one and ive had them for a year and ive only used them a couple times. Dont think ill re-purchase.

AlmostStylish X.
Feb 27, 2012
Ehhhh
I am temped to buy a new color of this just to give it a chance to redeem its self but dont want to waste the time or money.. The colors are nice but the product creases.. I have one of the lightest ones and use it as a highligher now since its not performing on my lids.. I've found a use for it but am still disappointed..
---