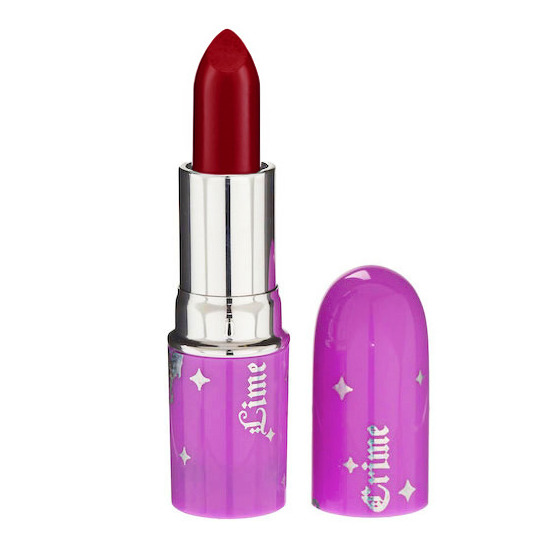 Rollover image to zoom
Reviews

Luscious color smells amazing
LOVE like crimes lipstick I plan on one day owning every shade and making a review for each one :p I looove love this lipstick. Great deep sexy red, smells SO good and theyre all cruelty free! Goes great with cat eye liner and a black attire. I have white blonde hair and green eyes and I dig it. I would totally recommend!

Lime crime lipsticks
I have glamour 101 and centrifushia, I am hoping to pick up cosmopop and airborne unicorn soon. I really like the lipstick I have. Centrifushia is a bright fushia which goes on cream and dries down more matte. Glamour 101 is the same but in a deep red. Perfect for a retro red lip. The pigment of these lipsticks is amazing and the staying power is really good due to the mattenis. I don't find them drying but your not going to get the long term creaminess of a mac satin or creme sheen. For me this is a bonus because I'd give up a bit of creamines for staying power as I'd reather not reapply over and over.
---