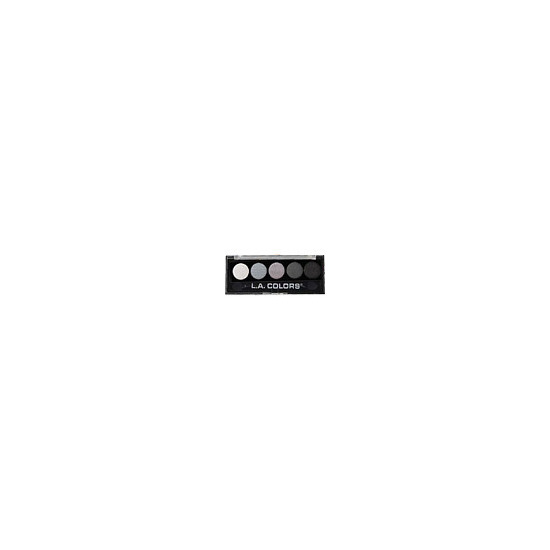 Rollover image to zoom
Reviews

I use Ammunition, I have 3 and love it!
I use Ammunition which has white, light gray, darker gray, black, and darker black in it. I got it for only $1.50 and can't complain about the cost or the quality of the makeup itself. I'm 15 and haven't used Mac or anything, but this is my favorite eye shadow. I have three of the in fact because I love it so much. I put the white on first for a base coat and use it to get the "raccoon eye" look, putting black on top and blending it with the greys. It's worked great for me for the past two years :) The only thing I could complain about it the applicator that it comes with and the packaging. The packaging is cheap but works good enough for me, and the brush it comes with works terribly. I just use a different soft brush with it and it's great :D

LOVE IT AND THE PRICE!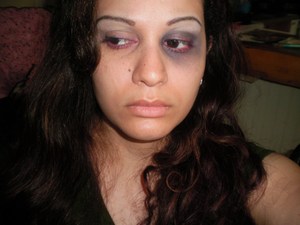 I know it's crazy but I just wanted to give my self the punched in the eye look and I used L.A. Colors. ROTF. It fooled alot of people and some wanted to jump my husband. LOL But don't worry it's all makeup ladies. I'd shoot a man before he hits me. Hahahahahaha.

Good stuff!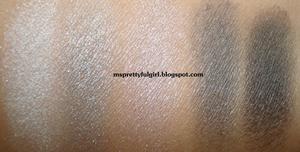 I got this palette at my local Dollar General for $1.50. The pigmentation of these are really good. I think these are great for doing a smokey eye even though I can't do a smokey eye to save my life! These swatches are on my forearm without any base, concealer, foundation, or primer underneath. Good stuff, I think.
---