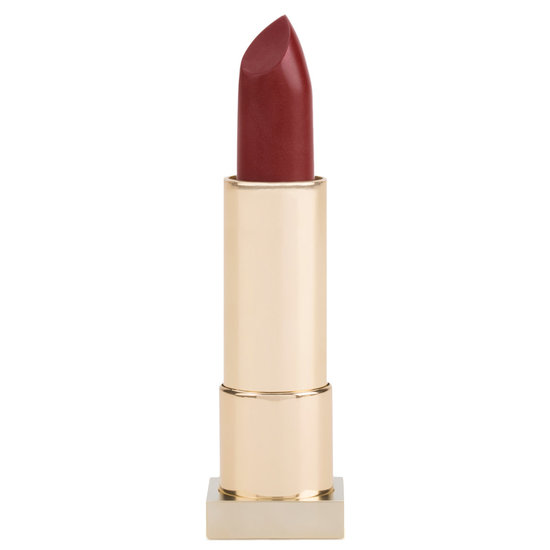 Rollover image to zoom
Reviews

Sexiest red evah!!
I love a good red lip...but only wear it for special occasions and this one truly makes me feel everything you hope you feel from an expensive crimson lipstick with a name like "bloodroses"; powerful, timeless, elegant, chic, and just a little bit dangerous. The color would suit any skin tone, the formula is super nice and long-wearing without being dry or feathering. It's just perfect. If I had to name my favorite high end red, this would be it! Worth the splurge.

Luscious color!
I love anything by Kevyn for the most part and this lipstick is nothing short of LUSCIOUS! It's not "wine" and it's not just a "red"...it's a hybrid shade that can look natural as if you were eating berries or full-on glam if applied with a heavier hand! Delicious, light scent and quality that is typical of the brand! He was a master of the art of makeup and I believe this shade shoudl be in every girl's makeup kit! A few favorite! Who wouldn't want to tell an admirer the name of the shade was "Blood Roses" as a bonus :)

My all time favorite!
I was given a gift of this, probably would never have bought it for myself, being as fair as I am. However, I start with a neutral pencil and draw lip, then fill in. I started with a stain, lightly patting the color on my lips with my index finger, and I instantly realized I wanted more! I brought it all the way to a full lip and I was smitten! It is soft, emollient but stays all day. I admit I will reapply after eating, maybe once or twice a day, but hey! That's nothing! The lipstick itself I can't say enough about, but the color is what is so captivating. It is just different from your average lipstick, you know? You won't see this walking around town with you, coming and going, you stand out in the best way. I have gotten more compliments on this lipstick than I can count. Definitely more than any other. I don't know if it's converted me to dark lipsticks, I just know I trust Kevin Aucoin to make me look my best and if he can make me wear this lipstick, I'd trust him with my ( beauty) life! Getting me a second tube Strongly recommend!

Jacqueline H.
Nov 13, 2013
'The' Kevyn Aucoin Lipstick To Own
If I could only have one Kevn Aucoin Lipstick, this would be the one. Blood Roses is a beautifully lush deep blood red shade that has a nice glossy finish. Usually highly glossy lip colors have little to no staying power, but all of Kevyn Aucoin's Expert Lip Colors have amazing staying power and keep your lips nice and moisturized without feeling sticky. Get this color while you can....I'm on my second tube of it. Any lover of red lipsticks will absolutely flip over Blood Roses.
---